Dear Members,
Are you ready for a divine reset? Life disruptions come with the human experience. With each disruption, there is an opportunity for a reset. At a time when our nation has experienced calamitous events that have rocked its core, the people of God must rise and be the "repairers of the broken walls" that surround our culture.
Click or tap below to hear from Dr. Evans!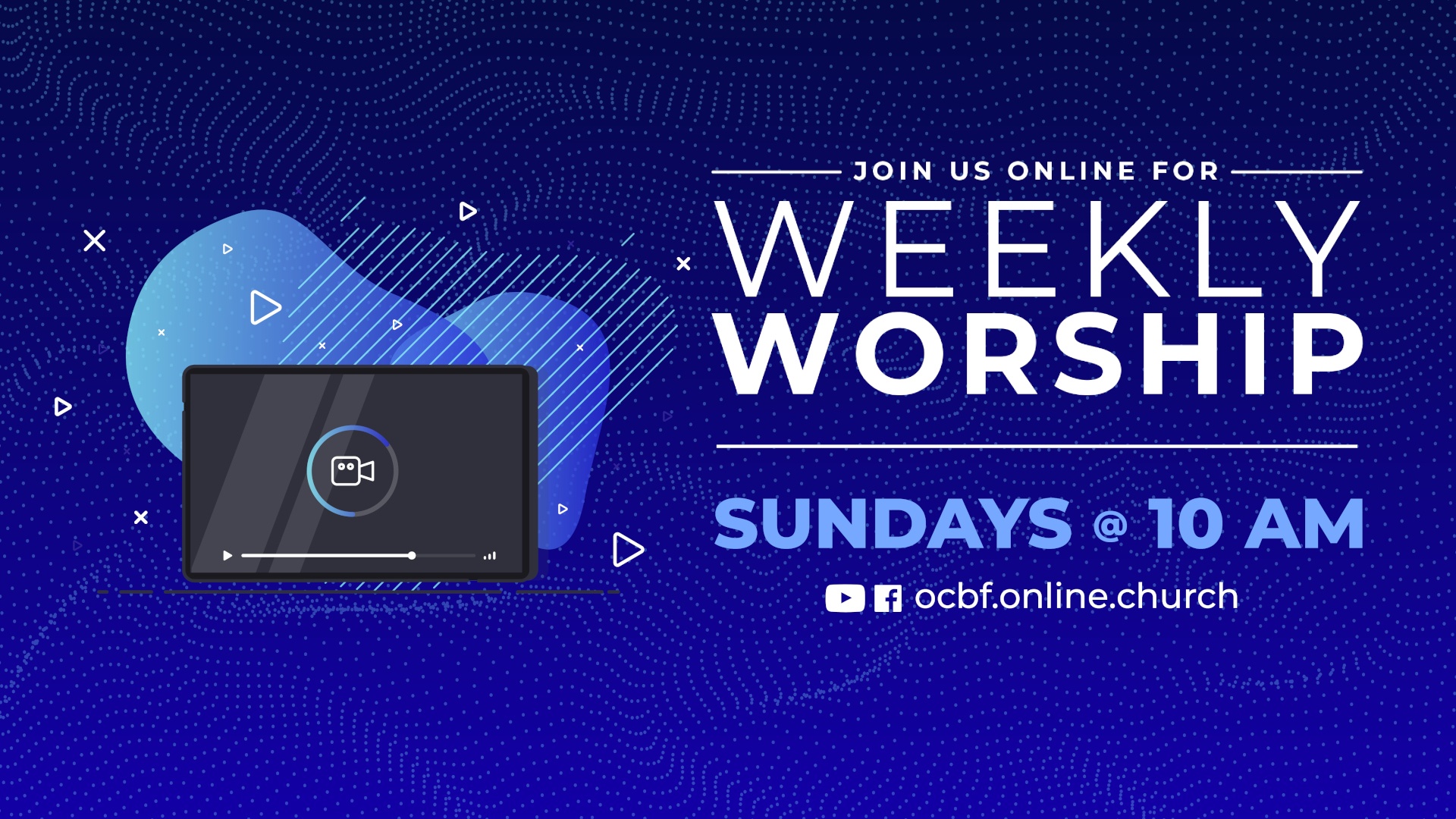 Join us this Sunday, January 17, at 10 am for Dr. Tony Evans' new sermon series, Divine Reset, featuring A Time for New Wine from Luke 5:29-38. View our broadcast on: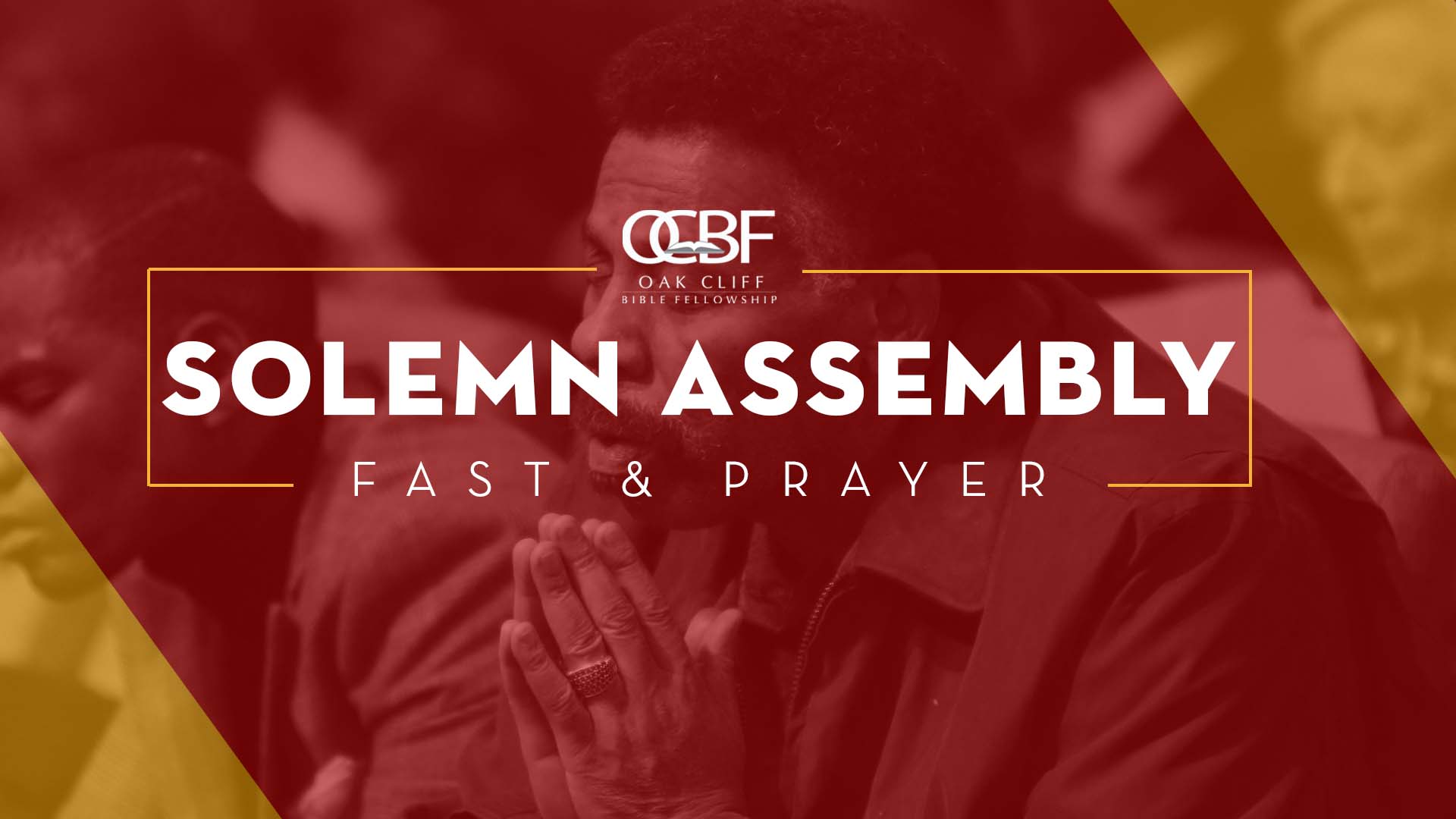 TONIGHT, we continue our Solemn Assembly. If you can, we ask each member to participate in a 24-hour prayer and fast, starting at 6 pm TONIGHT through 6 pm on Thursday. Our men and women will meet on Zoom at 8 pm for a devotion and consecrated time in prayer. Men and women will meet on separate Zoom links:
During your time of fasting, please meditate on the following scriptures for this week:
Luke 10:38-41
Luke 18:1-8
Luke 24:13-35
Visit ocbfchurch.org/solemnassembly to get more information regarding Solemn Assembly.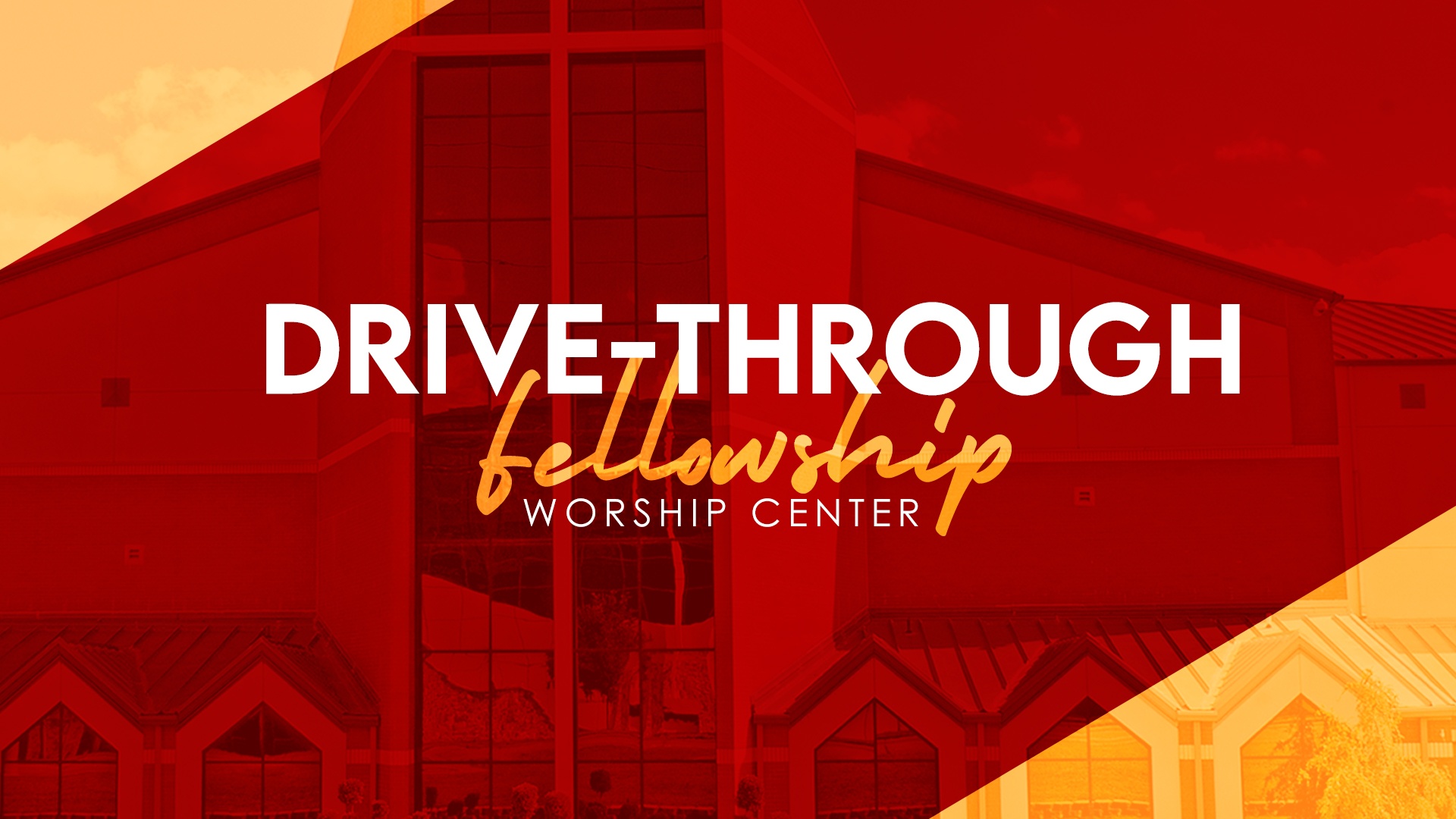 Our next Drive-Through Fellowship is Tuesday, January 19, from 5 – 7 pm. Come to the Worship Center parking lot so we can see and appreciate you, simply because we miss you. While there, you will receive the following:
Communion cups
Giving envelopes
Acts of Kindness cards
A discount coupon for a meal from our Golf Course restaurant
Members can also drop off non-perishable food items to help our Food Pantry at the same location and time.
Tiny Steps to a Giant Future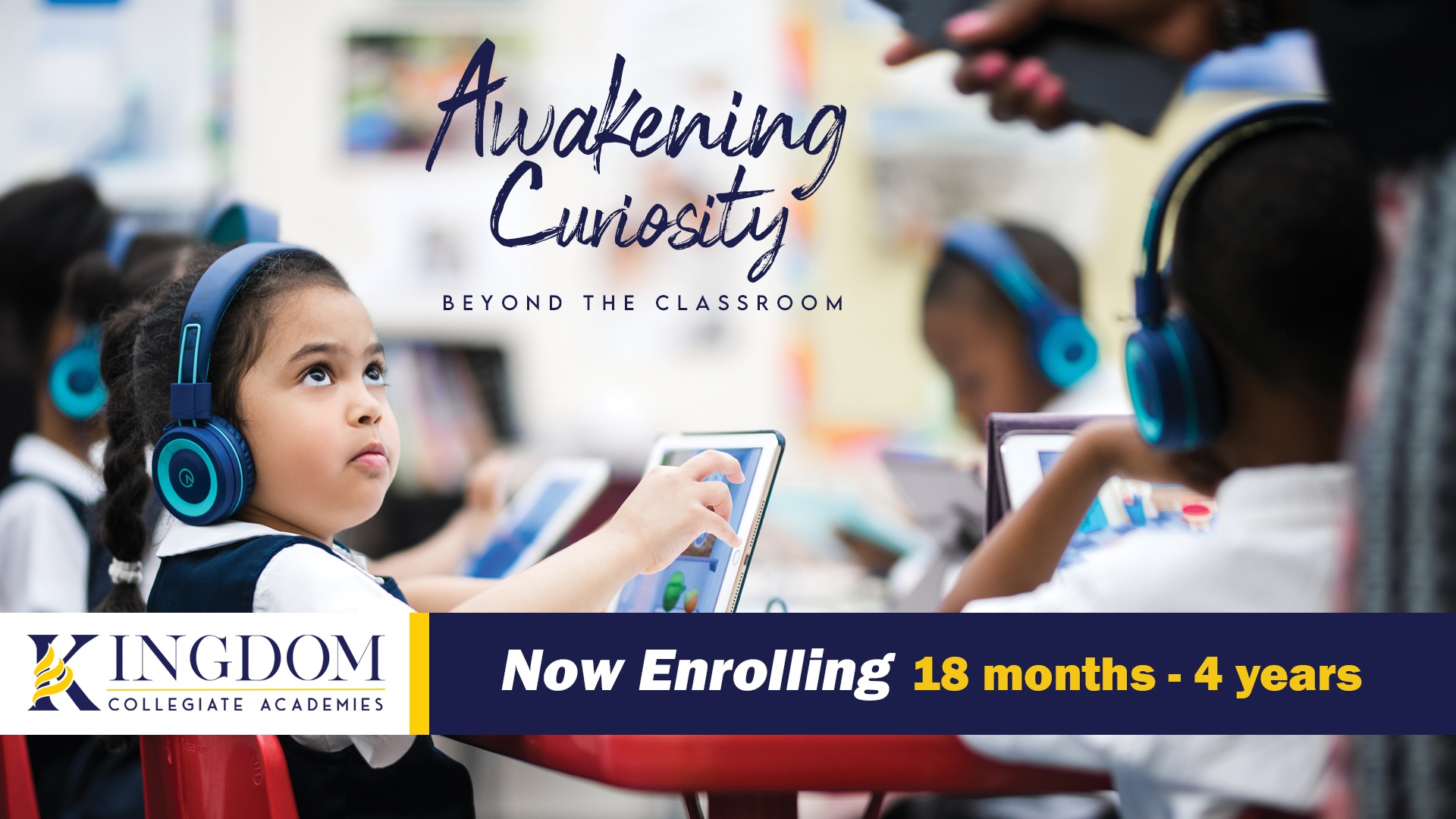 Kingdom Collegiate Academies give students 18 months – 4 years an early start towards a brighter future. Our curriculum is rich with classical education combined with state-of-the-art innovative learning tools designed to awaken curiosity and encourage engagement.
Don't wait! Apply today and secure your child's spot in one of the best and most innovative Christian private schools in the Dallas/Fort Worth area. Explore our academies at KCAcademies.org.
Free at Last Support Groups
OCBF is a family where no one stands alone. If you struggle with a specific issue such as depression, substance abuse, grief, marriage and/or sexual strongholds, we want to help. We encourage you to sign up for one of our VIRTUAL support groups that begin Monday, January 25, via Zoom. Visit OCBFChurch.org/FreeAtLast to sign up for a support group.
Technology, Education & Career Courses
In a virtual world, you must have the technical skills needed for success in the marketplace. You can improve your existing skills or learn something new at the Technology, Education & Career Center. Registration is now open for virtual courses that begin next week. Sign up today and be on your way to career success.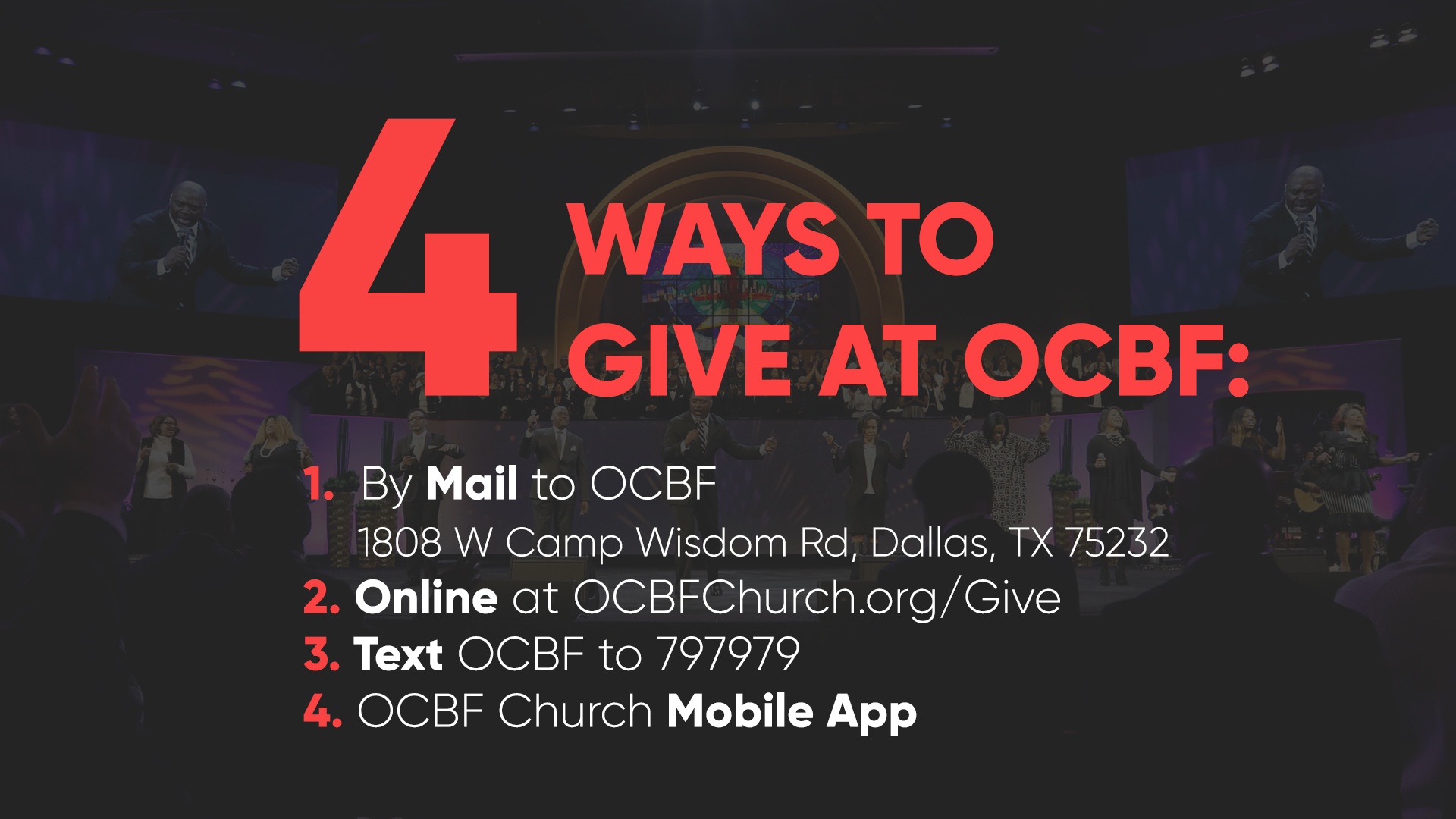 Your financial commitment to our ministry is extremely important. We appreciate your faithfulness in keeping our church strong in ministry.
You can pay your tithe and/or offering in one of four ways:
Kingdom Collegiate Academies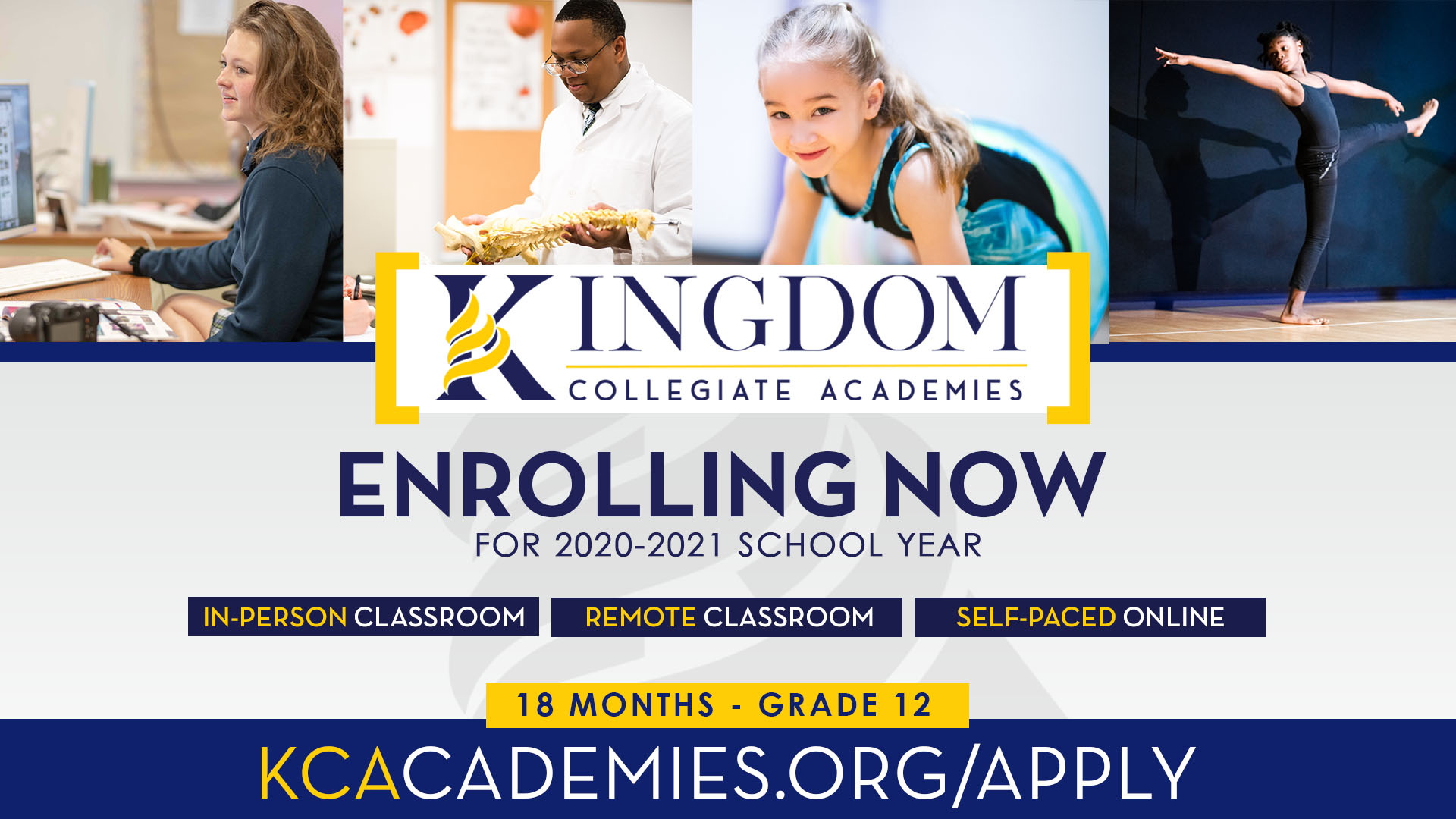 Parents, are you looking for a private school that offers flexible program options and an exceptional collegiate education grounded in a kingdom worldview? Look no further than Kingdom Collegiate Academies.
We are now enrolling students 18 months through grade 12. Parents can choose from three program options for instruction: in-person classroom, remote classroom or self-paced online. To apply, visit KCAcademies.org/Apply.
Children's & Youth Ministries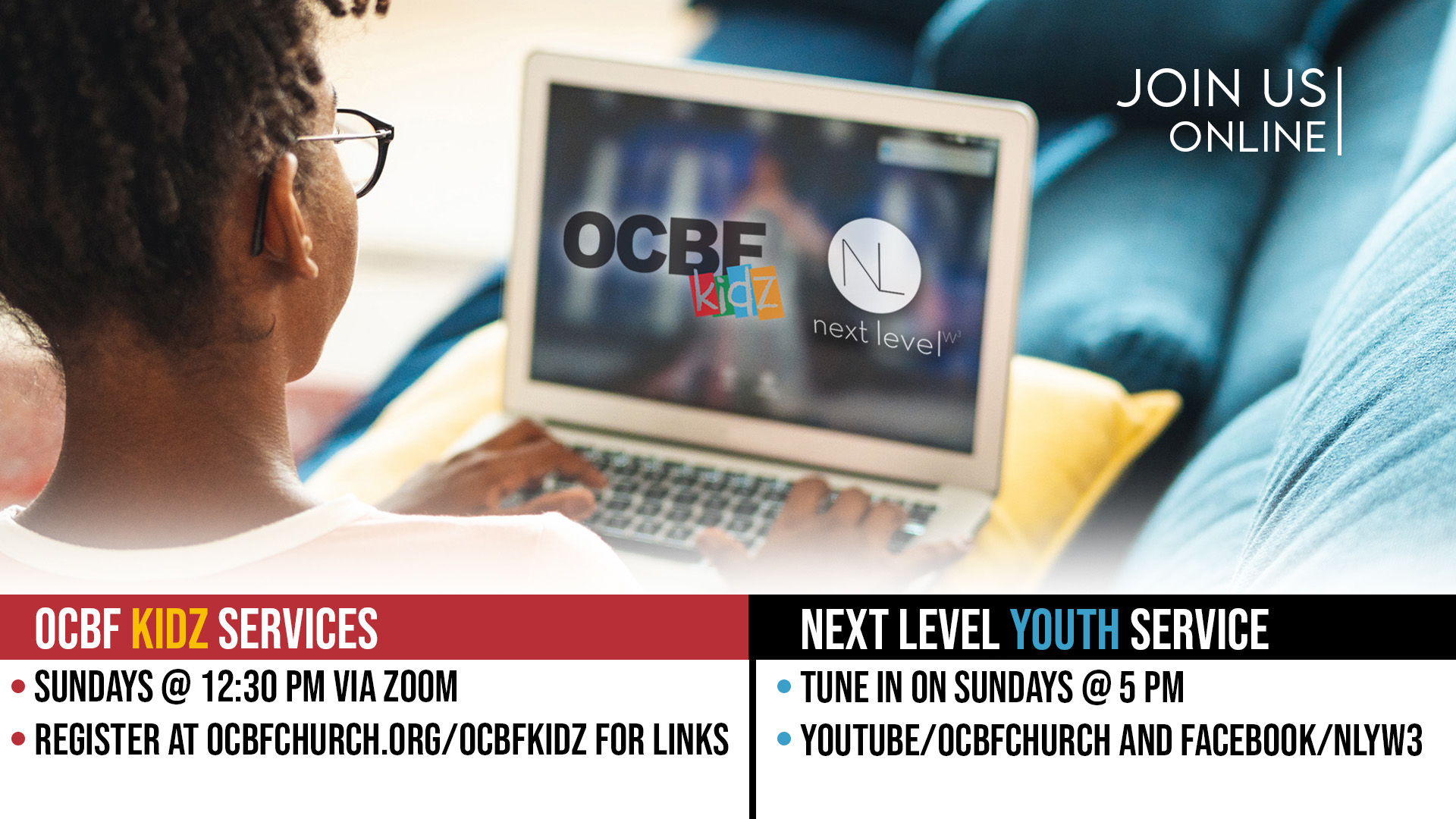 Are your kids involved in OCBF Kidz and the NextLevel Youth ministries? If not, they miss out on the fun and meaningful activities that keep our young people grounded in their faith.
Our children's programs (nursery – grade 6) are via Zoom on Wednesdays at 6:30 pm and Sundays at 12:30 pm. Visit OCBFChurch.org/Children to register your child to participate in OCBF Kidz!
NextLevel Youth (grades 7 – 12) can join us each Sunday at 5 pm on the OCBF Facebook and YouTube platforms.

Thursday Night Prayer Service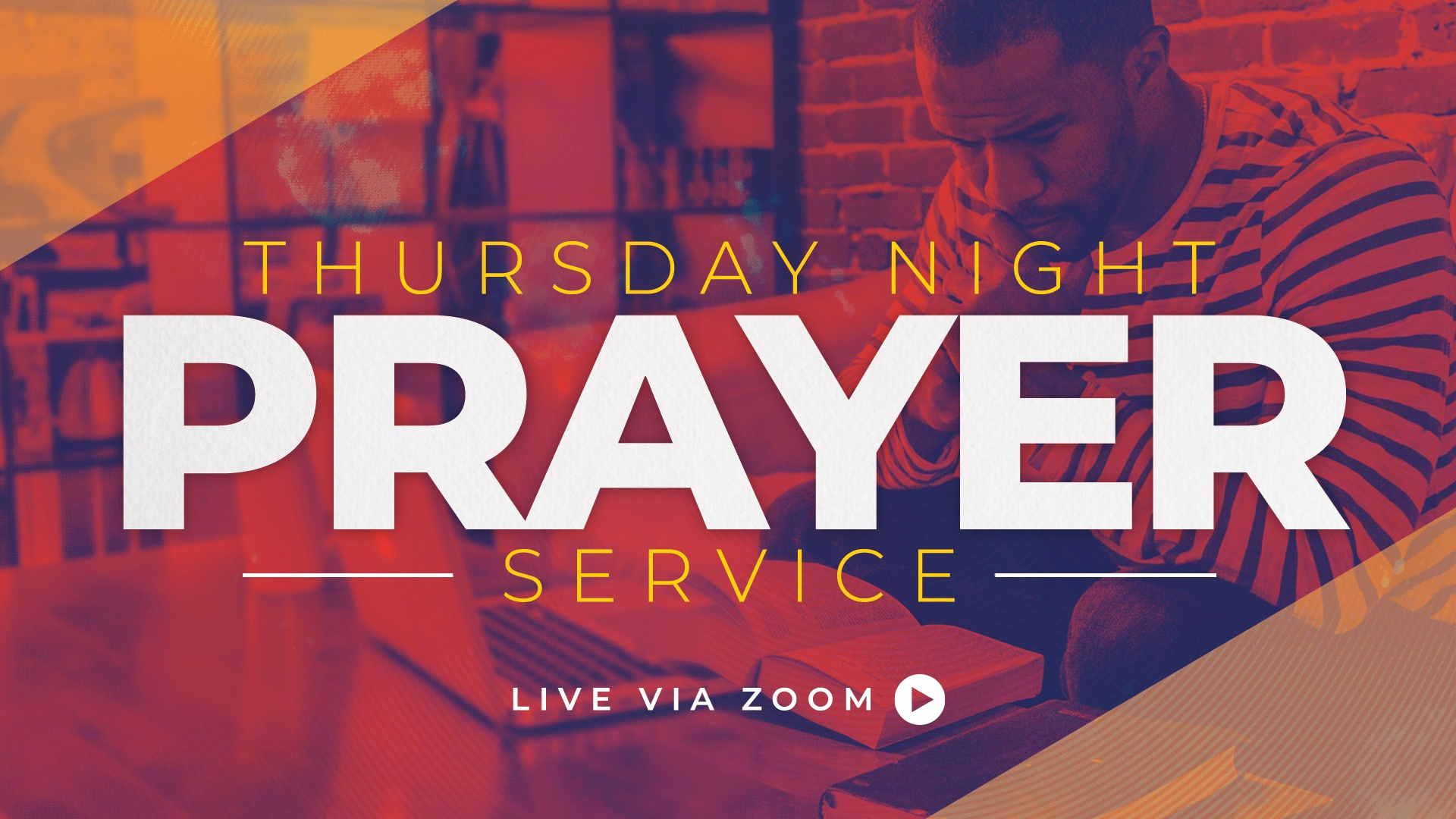 Our commitment to prayer is proof of our dependence on the Holy Spirit. At OCBF, we believe in the power of prayer. Join other prayer warriors each Thursday at 8 pm on Zoom. Click here to access the Zoom link for the weekly prayer service.
We want to keep you updated! Help us do that by making sure we have your information. If you or a member(s) you know are not getting our emails, text and/or app notifications, please visit the following links to update your email, opt in to text messages and download our app and sign up for app notifications.
We want to see more people involved in the life our ministry. We encourage you to invite five people to view the Sunday morning broadcast with you this Sunday and each week – the same five people. Use Zoom, Facebook watch party or some other technology to watch the service together. After each Sunday broadcast, use the study guide to engage your guests in a discussion about the sermon. Find resources here to get you started.
Online pre-membership classes are going on right now! If you know anyone who has expressed interest in joining our church, please have them visit ocbfchurch.org/membership.
We look forward to worshiping with you this Sunday!