Dear Members,
We learned that our "neighbor" is not just the people who are like us. For Christians, the definition of neighbor extends to anyone we come across in need. The benefits of eternal life are extended to those who show compassion to help others regardless of their biases or prejudices. The benefits of eternal life belong to us if we choose obedience to the great commandment of love!
Click or tap below to hear from Dr. Evans!
Wednesday Night Bible Study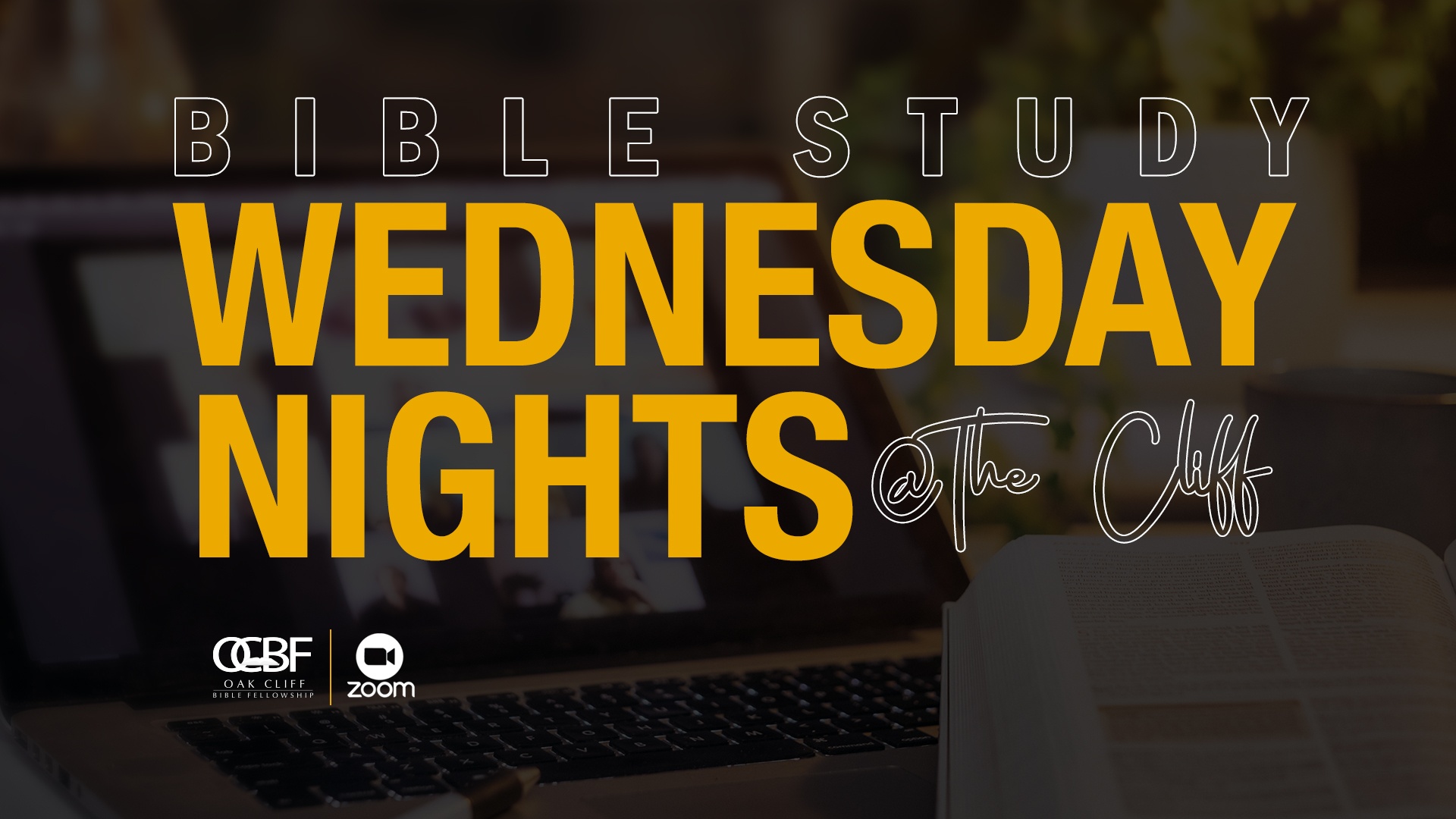 TONIGHT at 8 pm, men and women are back on Zoom. Ladies, you are in for a treat with Jada Edwards' video Bible study on Galatians. The men will do Dr. Evans' Kingdom Men Rising Bible study. It all starts tonight on Zoom.
Thursday Night Prayer Service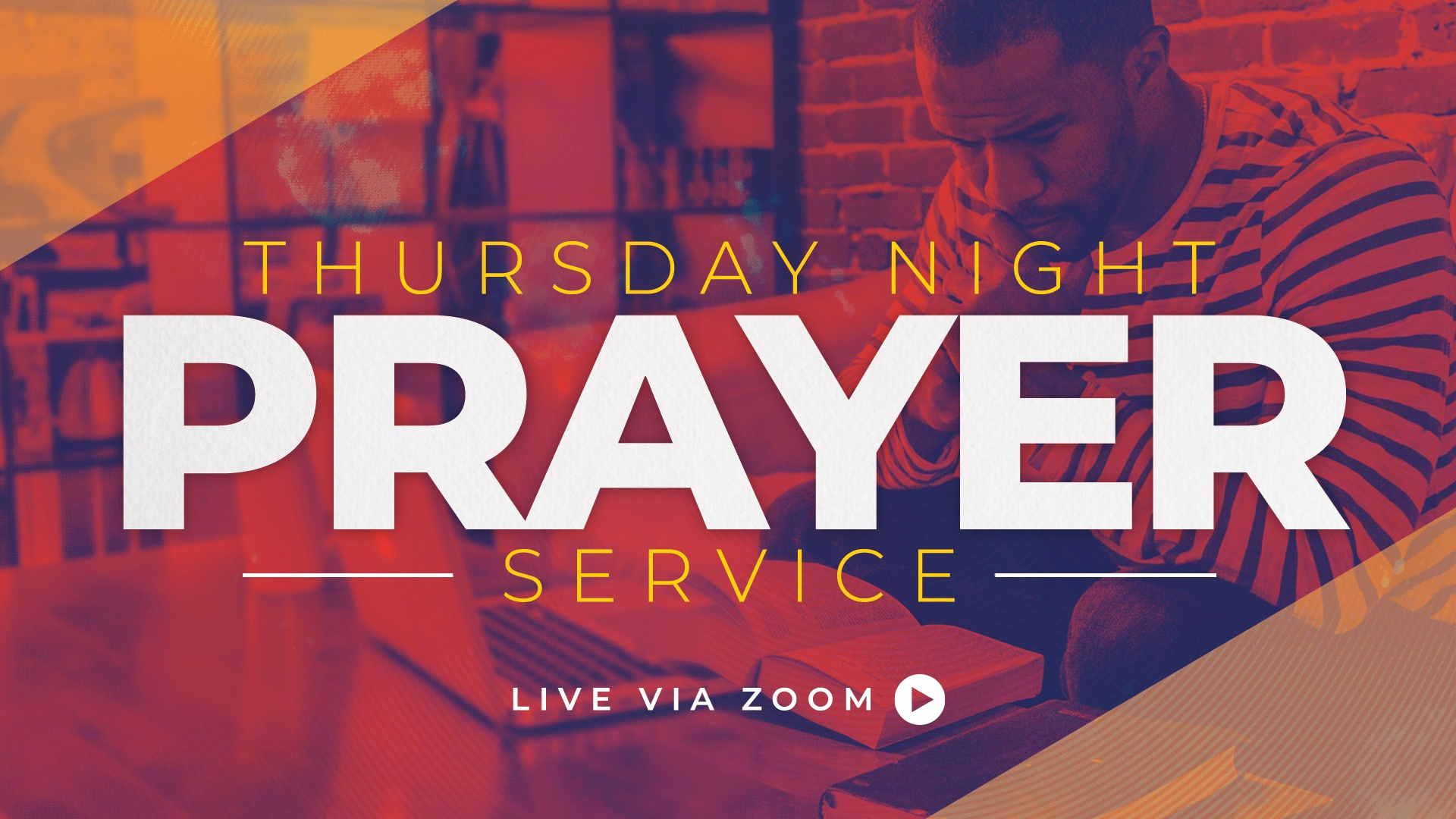 Our commitment to prayer is proof of our dependence on the Holy Spirit. At OCBF, we believe in the power of prayer. Join other prayer warriors each Thursday at 8 pm on Zoom. Click here to access the Zoom link for the weekly prayer service.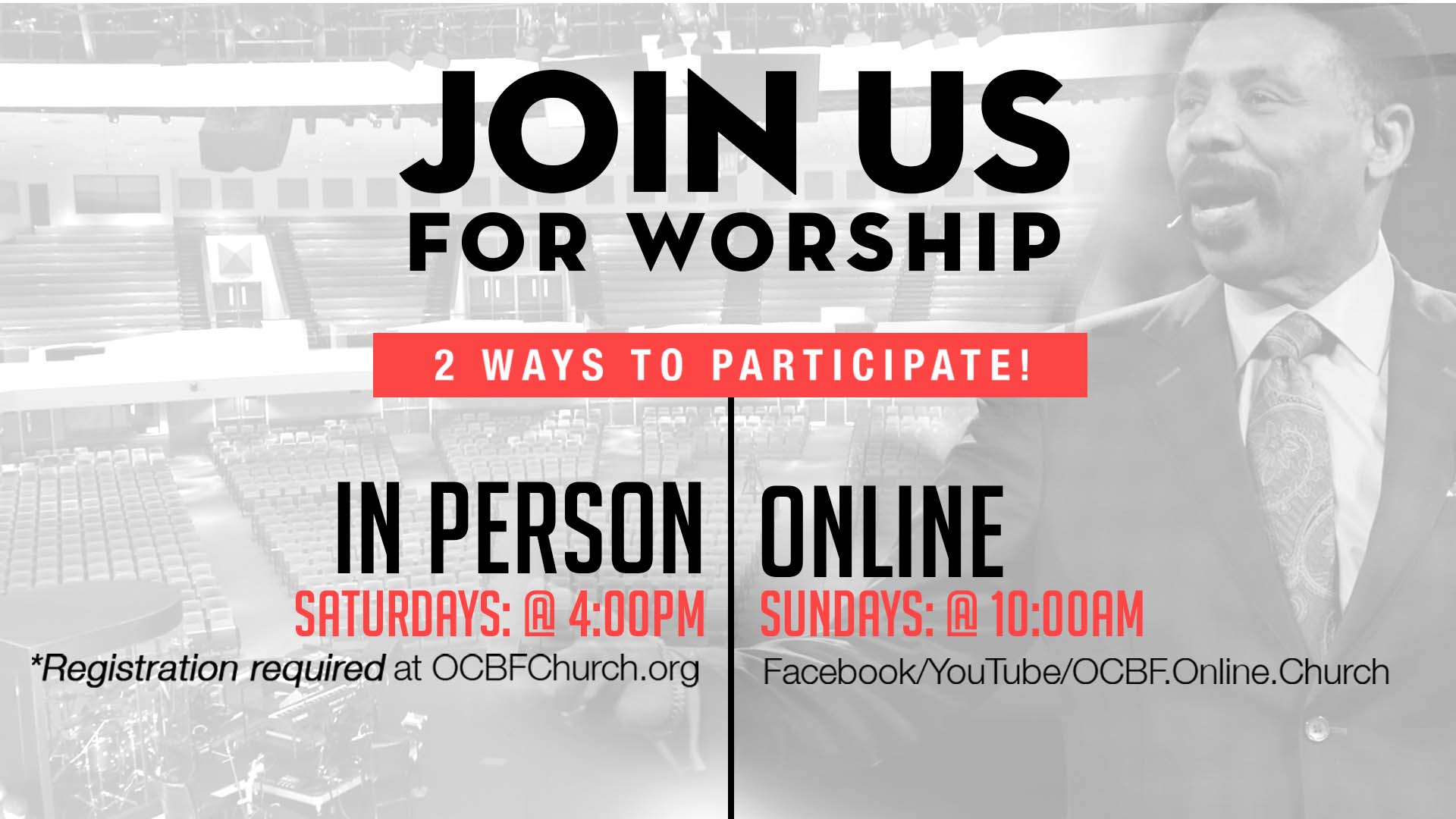 Join us for our weekly time of worship either in-person or online – or both! Go to OCBFChurch.org/ReturntoWorship to register for the 4 pm Saturday in-person service. And make plans to join us online, Sundays at 10 am central. This Sunday, Dr. Evans will preach from Numbers 13:25-33 and the topic, Rejecting Grasshopper Thinking, part one of a new sermon series, Developing Kingdom Vision.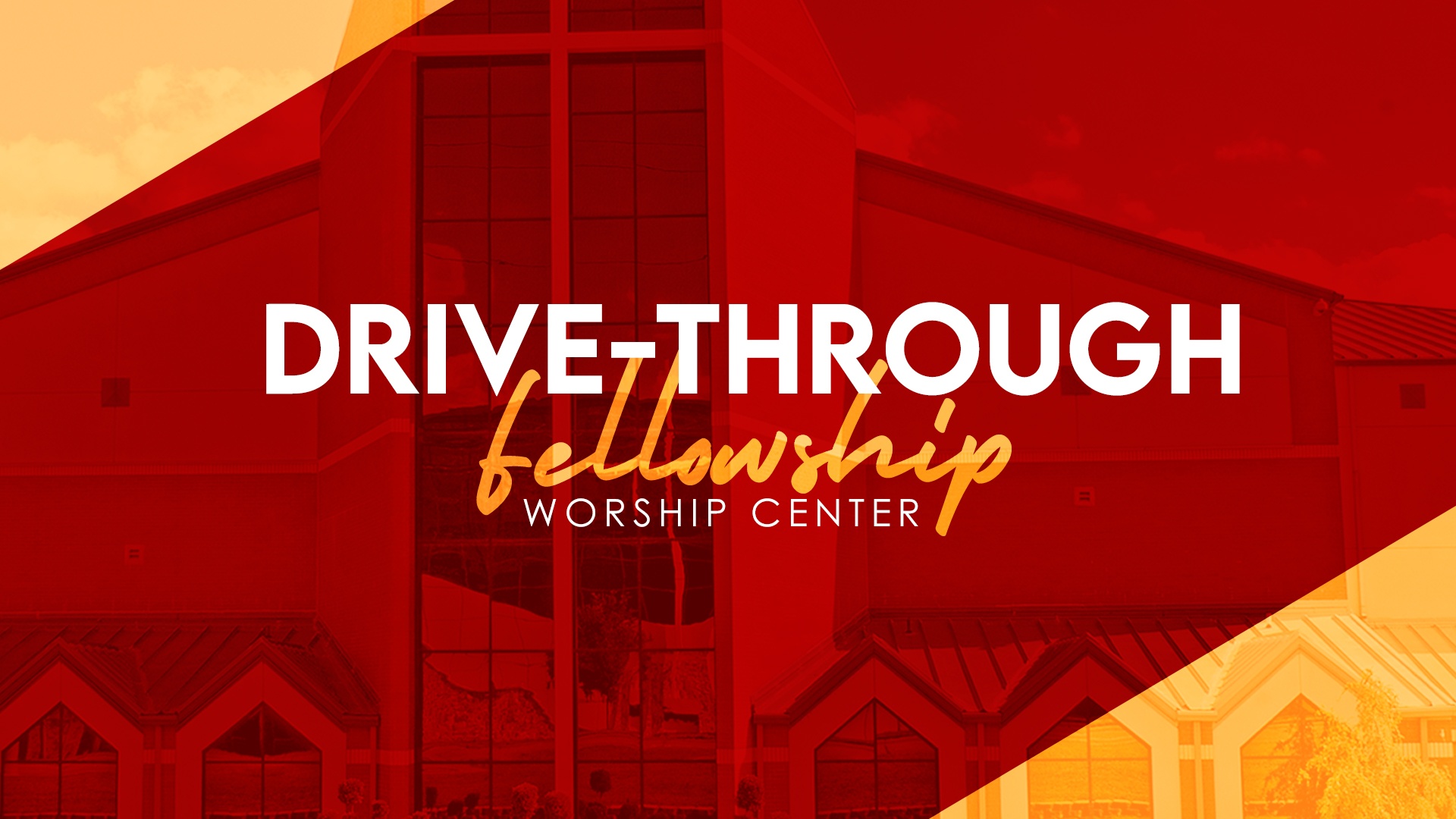 Our next Drive-Through Fellowship is Tuesday, April 20, from 5 – 7 pm. This event is one of the ways we get to see and appreciate you. In addition to showing up, you'll receive the following:
Communion cups
Giving envelopes
Acts of Kindness cards
Discount coupons to our Golf Course restaurant
Members can also drop off non-perishable food items to help our Food Pantry at the same location and time. Come to the Worship Center parking lot from 5 – 7 pm on Tuesday, April 20. Our staff and volunteers will greet you, and you won't have to get out of your car.
The Turn•Around Agenda Resale Store
Come out Saturday, April 24, from 10:00 am – 3:00 pm for the grand reopening of The Turn•Around Agenda Resale Store. We have some of the finest merchandise in our Resale Store, so don't miss out on the great deals offered during the grand reopening.
During the event, we are accepting new and gently used donations of clothing, furniture, appliances, etc., in The Turn•Around Agenda parking lot.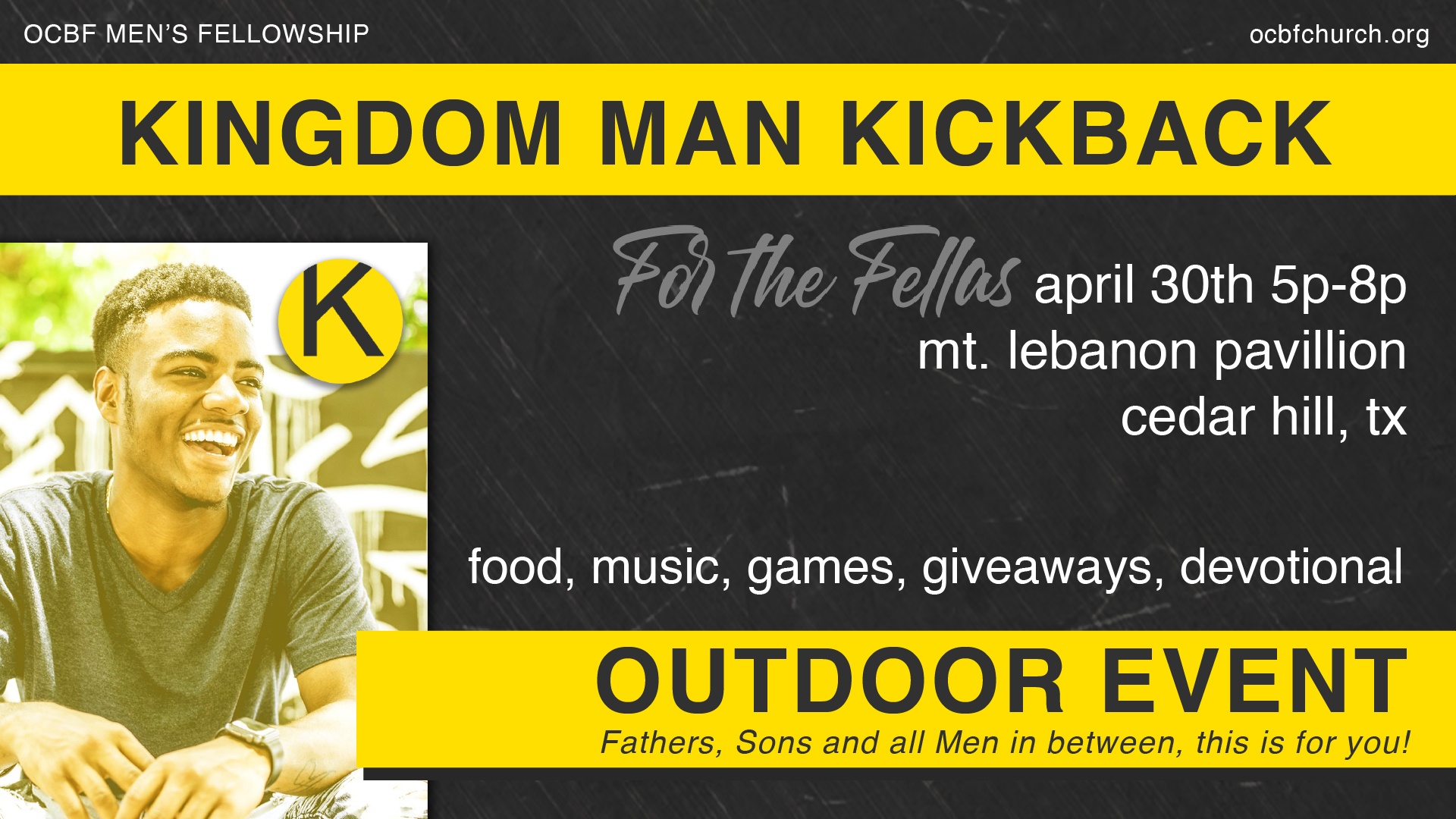 Men, grab your fathers, sons, nephews and cousins and join us for the Kingdom Man Kickback on Friday, April 30, at 5 pm at the pavilion at the Mt. Lebanon Camp and Conference Center in Cedar Hill. Don't miss out on the FELLOWSHIP, FOOD and FUN. The address is 1701 Texas Plume Road in Cedar Hill. It's FREE and no registration required. Just pull up!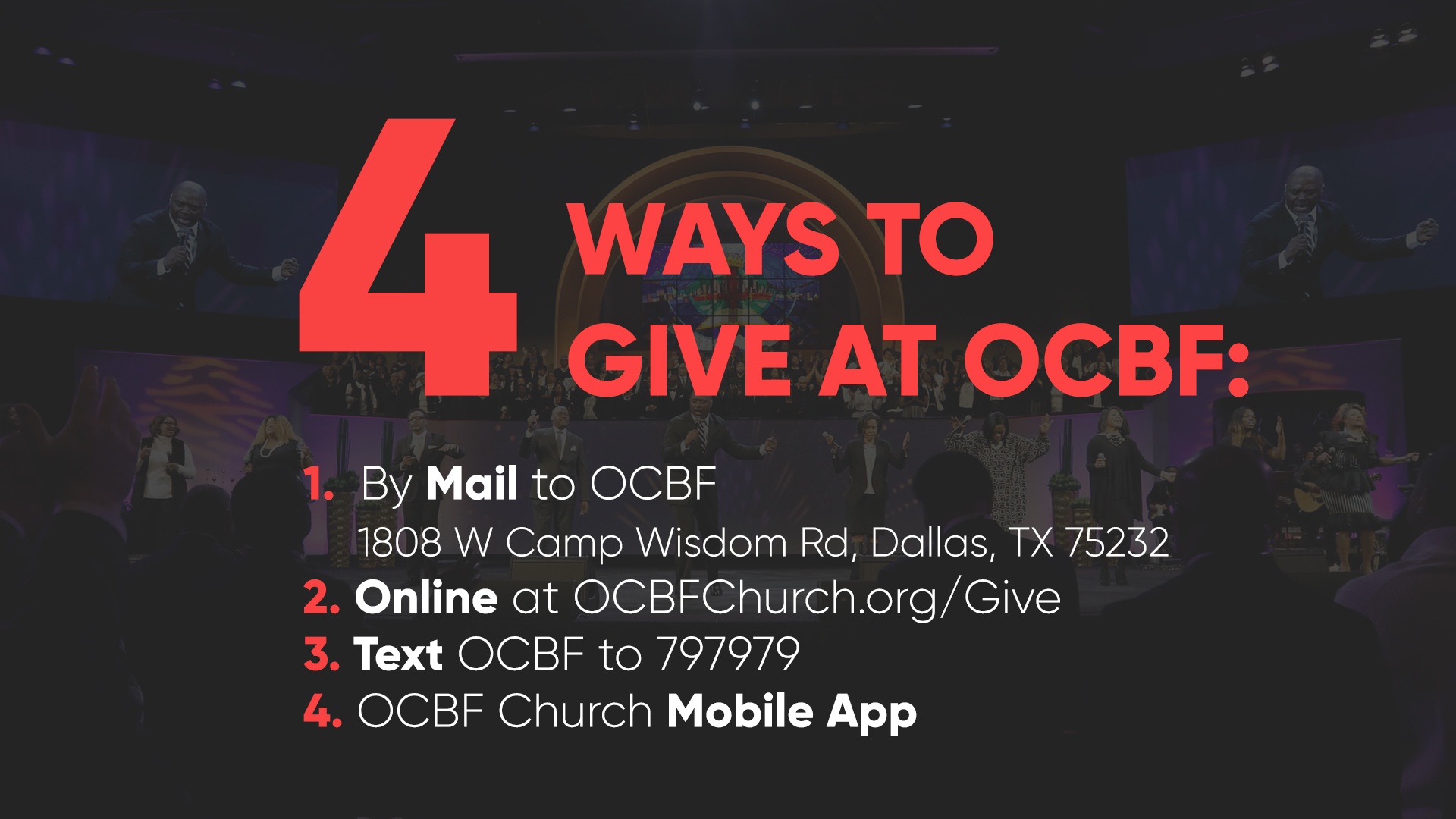 Your financial commitment is essential to keep our ministry operating. We appreciate your faithfulness in keeping our church strong in ministry.
You can pay your tithe and/or offering in one of four ways:
Free at Last Support Groups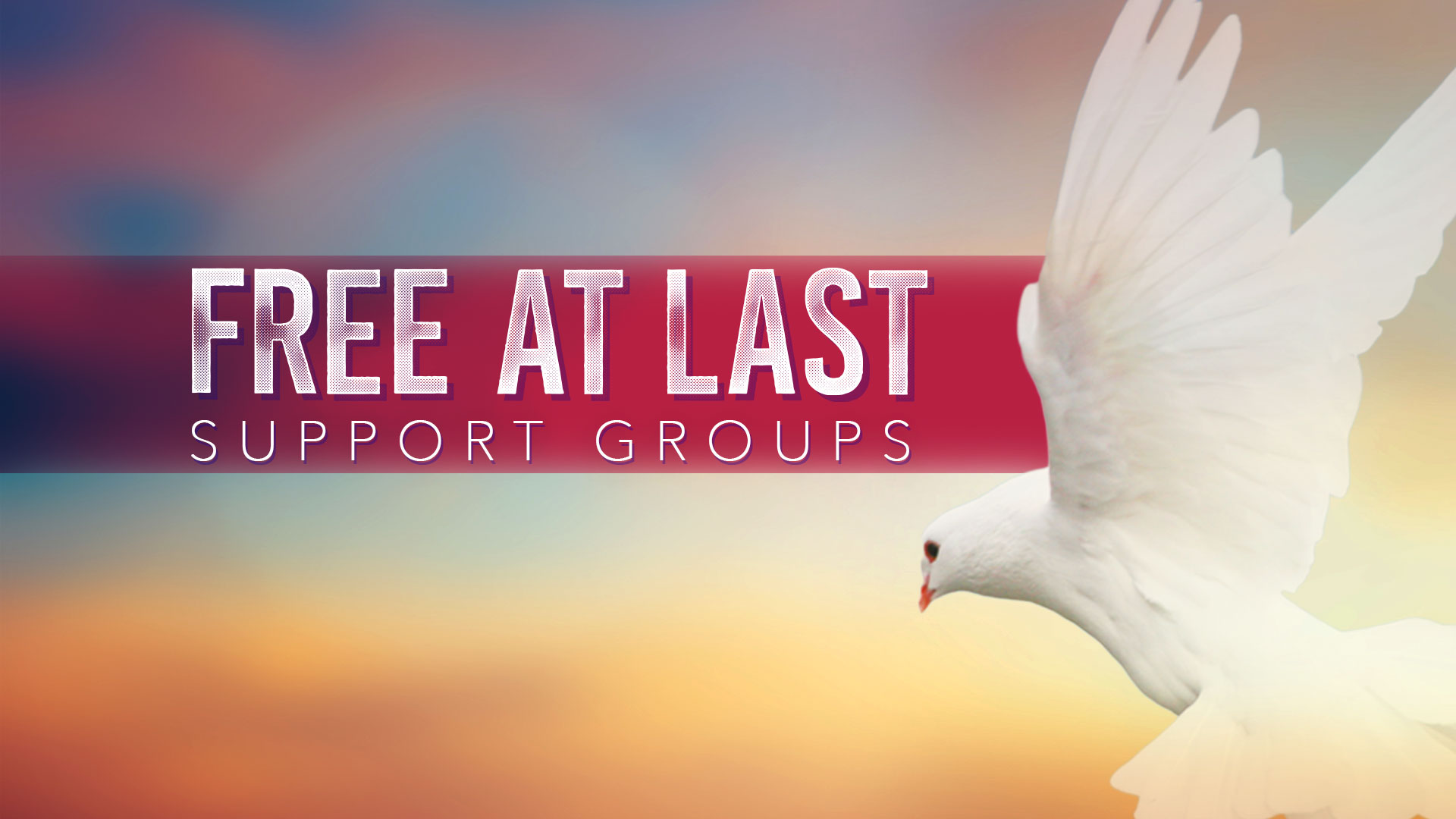 OCBF is a family where no one stands alone. If you struggle with a specific issue such as depression, substance abuse, grief, marriage and/or sexual strongholds, we want to help. We encourage you to sign up for one of our VIRTUAL support groups on Mondays via Zoom. Visit OCBFChurch.org/FreeAtLast to sign up for a support group.
Kingdom Collegiate Academies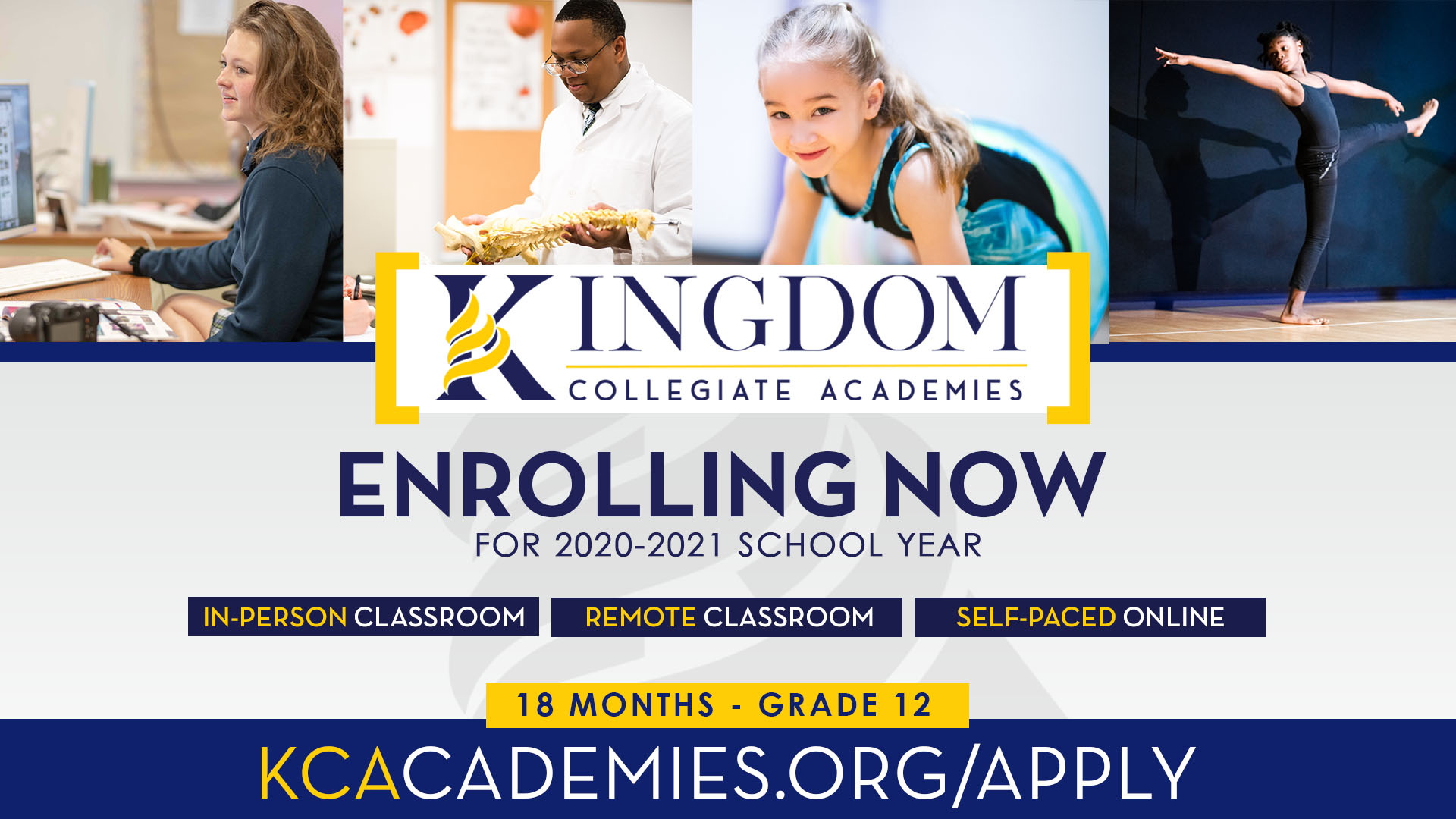 Parents, are you looking for a private school that offers flexible program options and an exceptional collegiate education grounded in a kingdom worldview? Look no further than Kingdom Collegiate Academies.
We are now enrolling students 18 months through grade 12. Parents can choose from three program options for instruction: in-person classroom, remote classroom or self-paced online. To apply, visit KCAcademies.org/Apply.
Tiny Steps to a Giant Future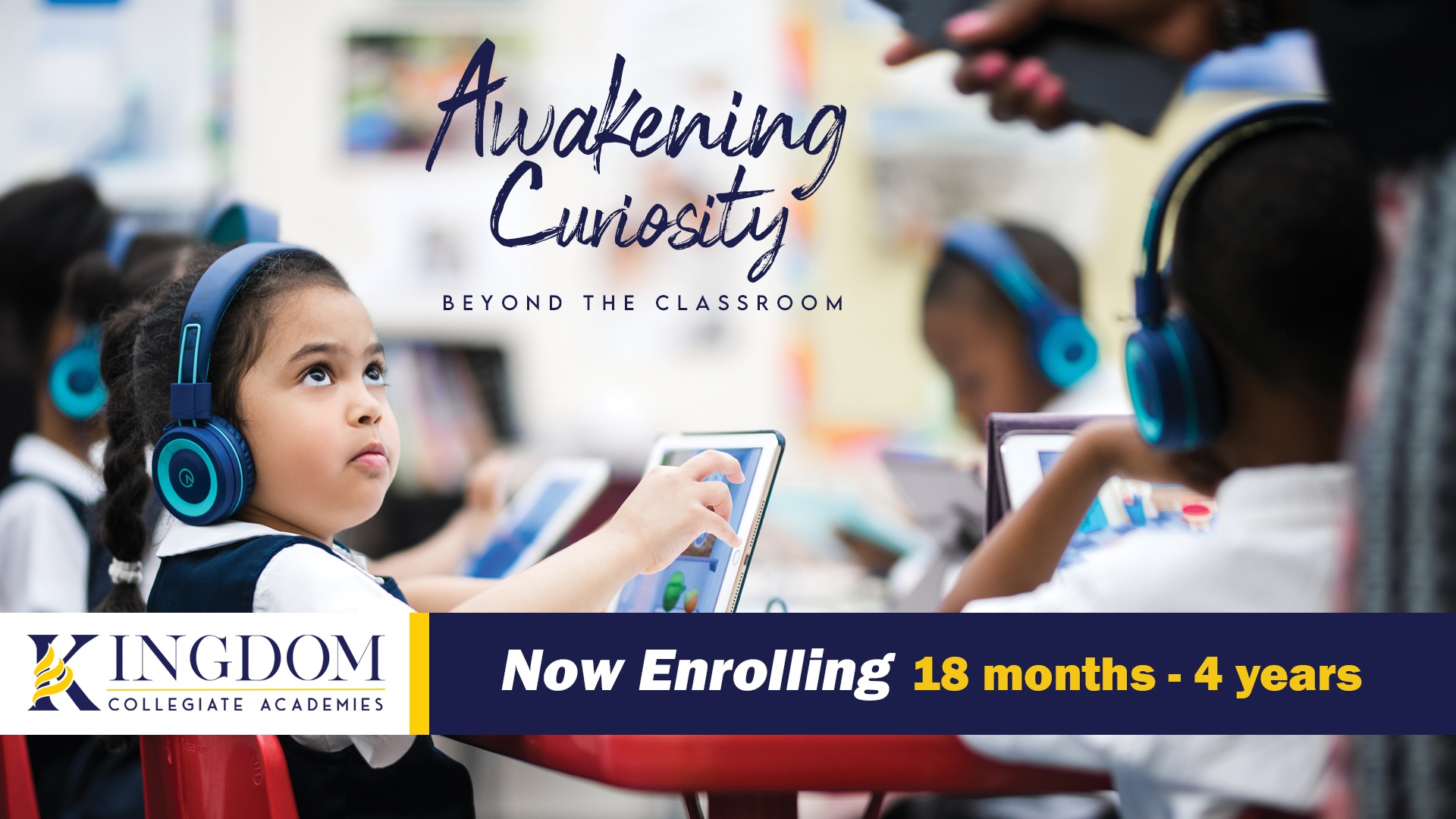 Kingdom Collegiate Academies give students 18 months – 4 years an early start towards a brighter future. Our curriculum is rich with classical education combined with state-of-the-art innovative learning tools designed to awaken curiosity and encourage engagement.
Don't wait! Apply today and secure your child's spot in one of the best and most innovative Christian private schools in the Dallas/Fort Worth area. Explore our academies at KCAcademies.org.
Children's & Youth Ministries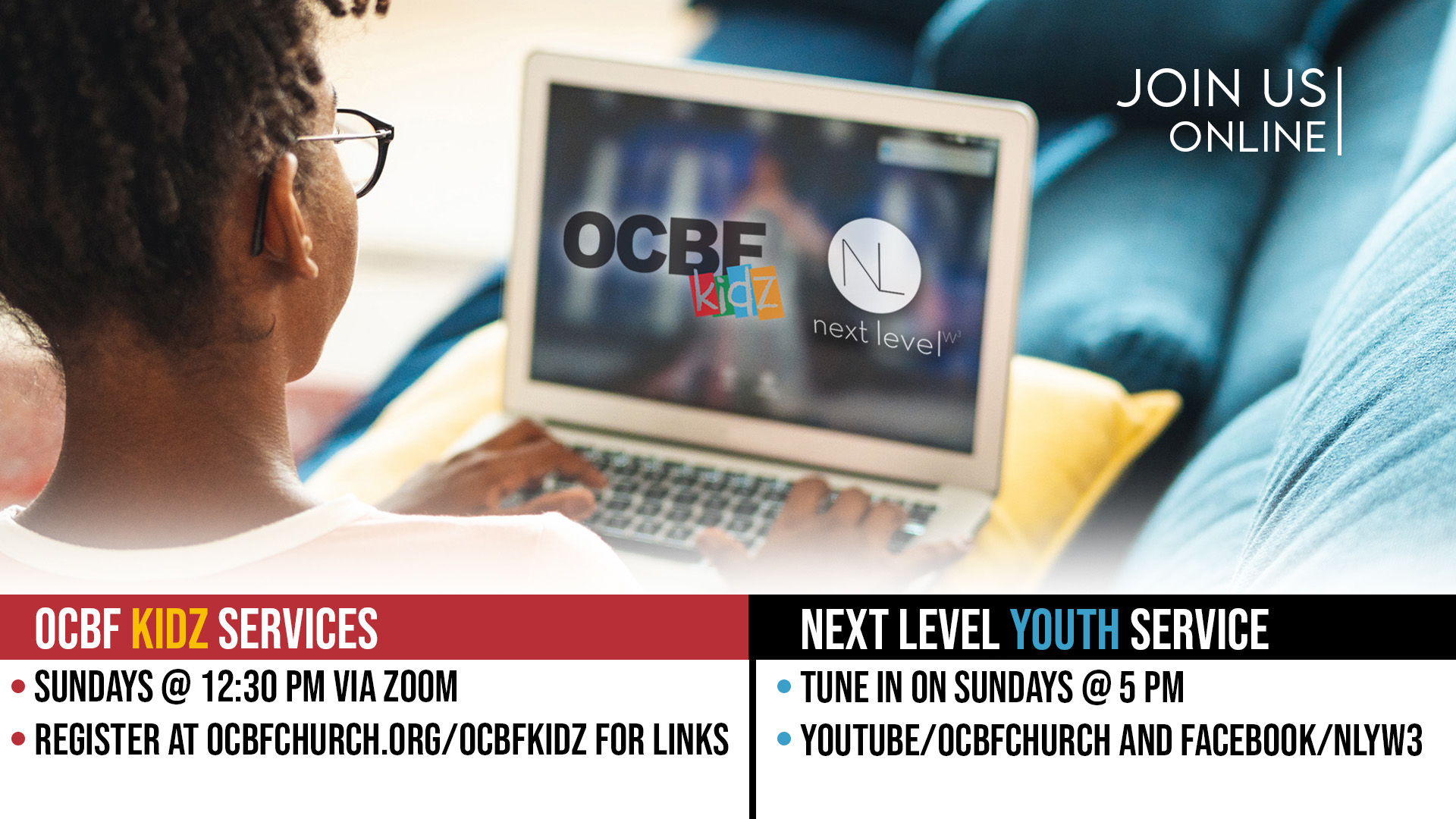 Are your kids involved in OCBF Kidz and the NextLevel Youth ministries? If not, they miss out on the fun and meaningful activities that keep our young people grounded in their faith.
Our children's programs (nursery – grade 6) are via Zoom on Wednesdays at 6:30 pm and Sundays at 12:30 pm. Visit OCBFChurch.org/Children to register your child to participate in OCBF Kidz!
NextLevel Youth (grades 7 – 12) can join us each Sunday at 5 pm on OCBF's Facebook and YouTube pages.

We look forward to worshiping with you this Saturday and Sunday!