The Journey of a Thousand Miles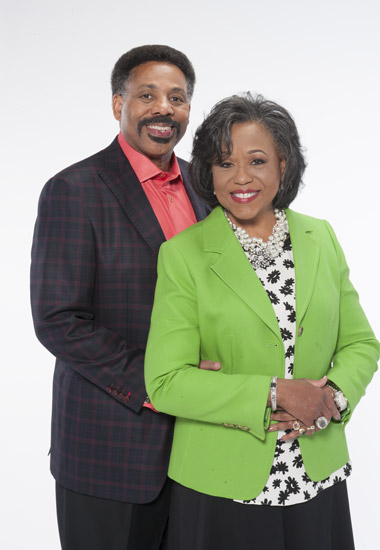 Generations past and present have experienced the power of life-changing discipleship through worship, fellowship, Christian education and outreach under the faithful and effective leadership of our Senior Pastor and First Lady, Drs. Tony and Lois Evans. With God's grace, Oak Cliff Bible Fellowship (OCBF) continues to make Kingdom disciples that spread the good news of Jesus Christ while helping other believers become disciples and walk in their divine authority, enabling them to demolish destructive forces that operate in people's lives.
Our story began with a young and enthusiastic Tony Evans, who was preparing himself as a seminary student to take the biblical worldview to people all around the globe as an evangelist. However, in early 1976, God localized his immediate steps to a place called Oak Cliff.
God did this through a man named Dr. Ruben Connor of Urban Evangelical Mission (a ministry dedicated to planting Bible churches) as well as Dr. Gene Getz of Fellowship Bible Church North. They believed such a church could impact the community with sound biblical teaching. Seeking a leader with skill of hand and integrity of heart, they presented this challenge to Tony Evans.  Because of his desire to serve God as an evangelist, he wrestled over this decision in prayer for some time while waiting to hear from God.
After becoming fully convinced that this was God's plan, Tony Evans, along with his beautiful and supportive wife Lois, began the process of accepting the challenge by hosting bible studies. This led to the organization of Oak Cliff Bible Fellowship Church with ten people in their home.
The then young Rev. Evans contacted his friend, Rev. Crawford Loritts, and asked him to join him in starting this church. Under God's guidance, they chartered the church as Oak Cliff Bible Fellowship on June 6, 1976 with ten members, holding worship services in the home of Pastor Tony and Lois Evans. Rev. Martin Hawkins, who had moved from New Jersey to attend Dallas Theological Seminary, soon joined the group and participated in its growth. The congregation experienced authentic Christian fellowship as they grew to love each other and minister to one another.
Through the grace of God, the church grew and grew.
And in those 41 years, the Rev. Tony Evans became Dr. Tony Evans. God blessed and expanded the reach of Oak Cliff Bible Fellowship to include a Kingdom Agenda philosophy of ministry; a national radio and television broadcast ministry; a Worship Center to accommodate a congregation upwards of 10,000 members with over 100 different ministries reaching and impacting people both locally and abroad; a dynamic model of faith-based social outreach into the public schools and community; a premier private Christian school located in the Education Center; a Fellowship Center, Outreach Center; two shopping centers; and The Grove, in addition to over 145 acres of the very land Dr. Tony Evans walked on in faith four decades ago.