Dear Members,
When we as believers maintain a singular focus on Christ, we will not only enjoy more of His presence, but we will live with crystal-clear clarity and avoid the cloudiness that comes from living spiritually confused. Commitment to Christ changes the way we live and it paves the way for a greater experience of Him on earth and in eternity.
Click or tap below to hear from Dr. Evans!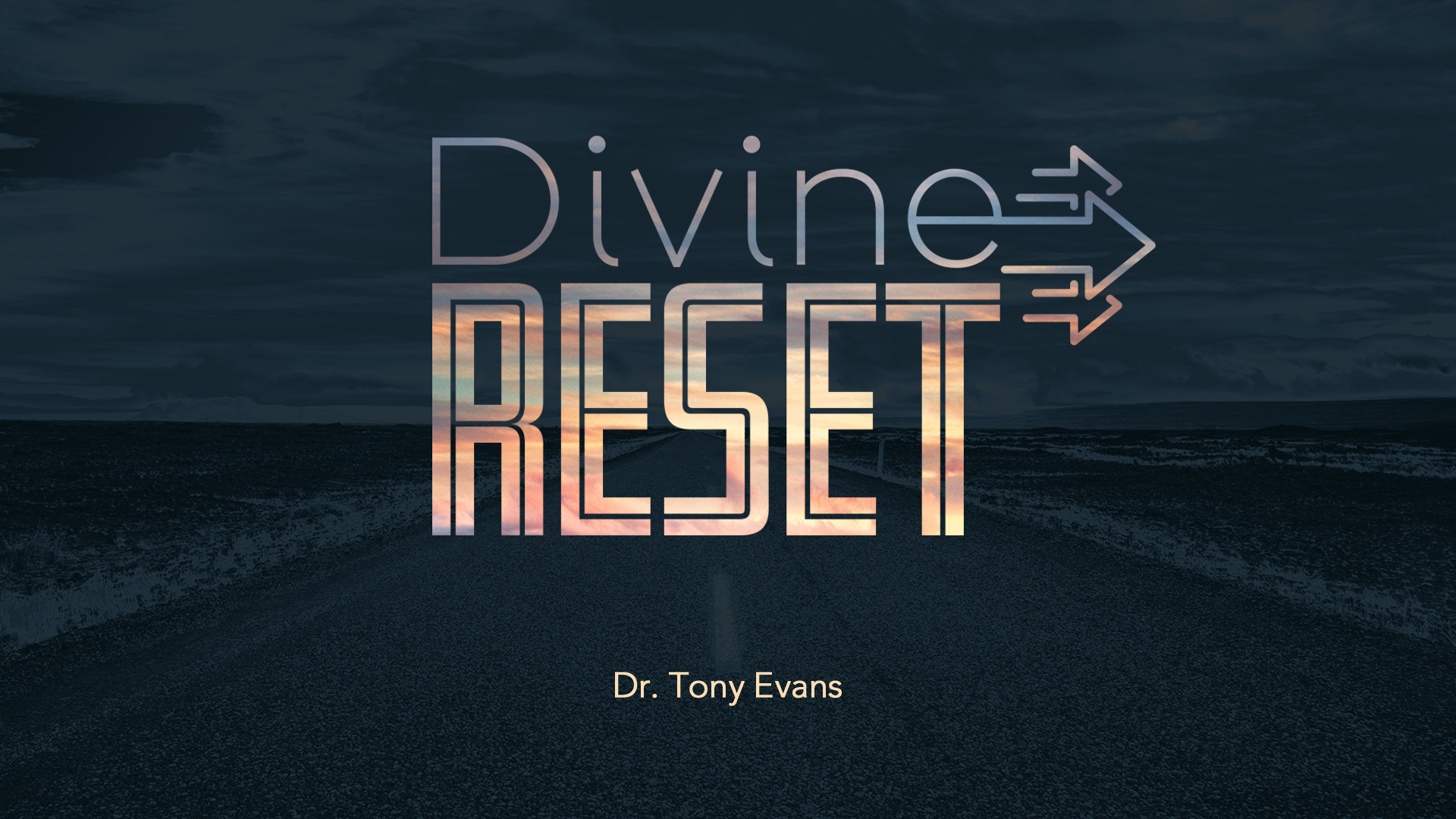 Join us this Sunday, February 7, at 10 am, as Dr. Tony Evans continues his new sermon series, Divine Reset: Worthless Christianity from Revelations 3:14-22. View our broadcast on: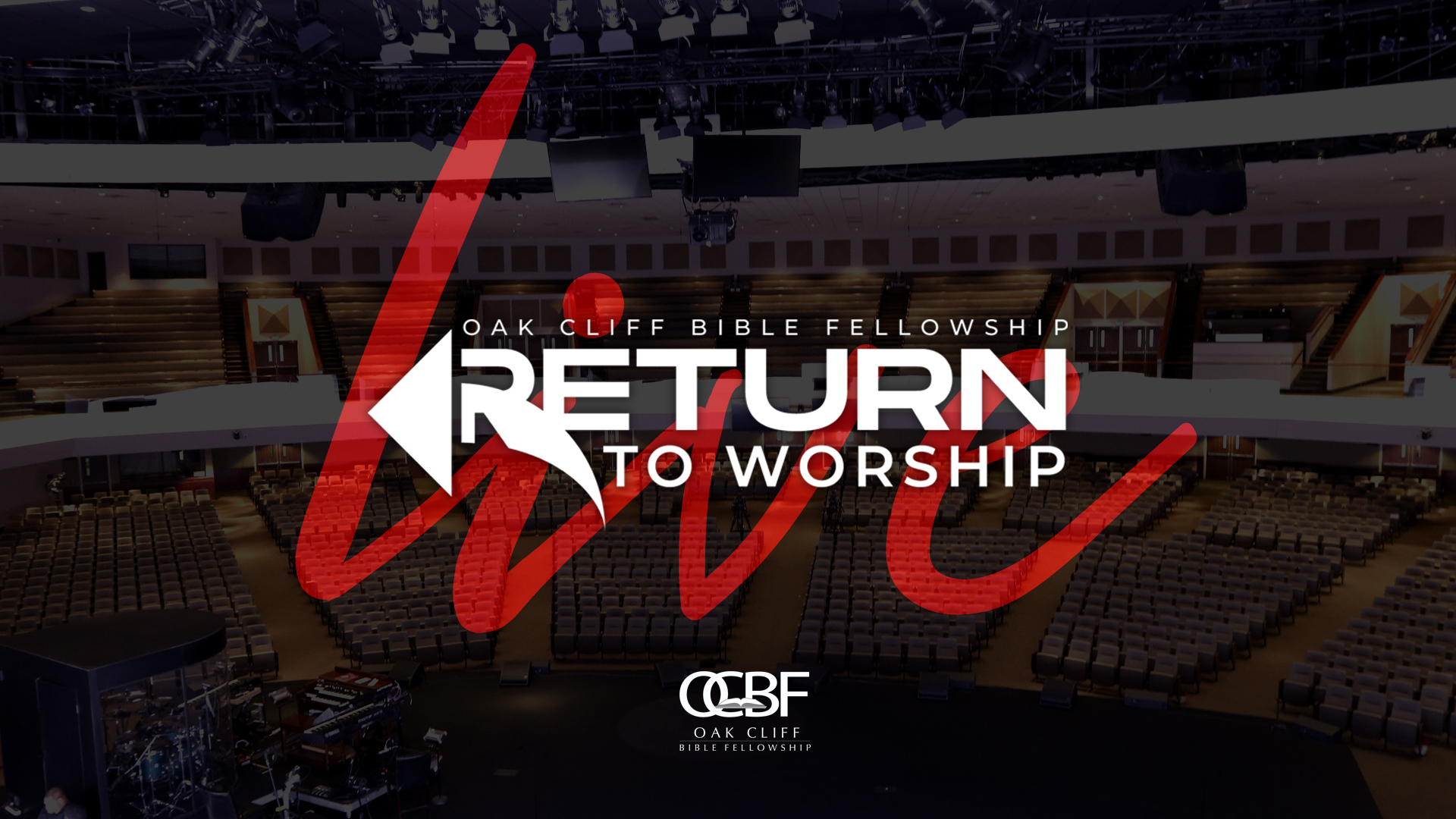 Live from the Cliff, it's Saturday Morning Worship beginning this Saturday, February 6 at 10:30 am in the Worship Center sanctuary. Registration for this Saturday ends tonight at 11:59 pm. To learn more about our Saturday in-person worship services and to register, visit OCBFChurch.org/ReturnToWorship.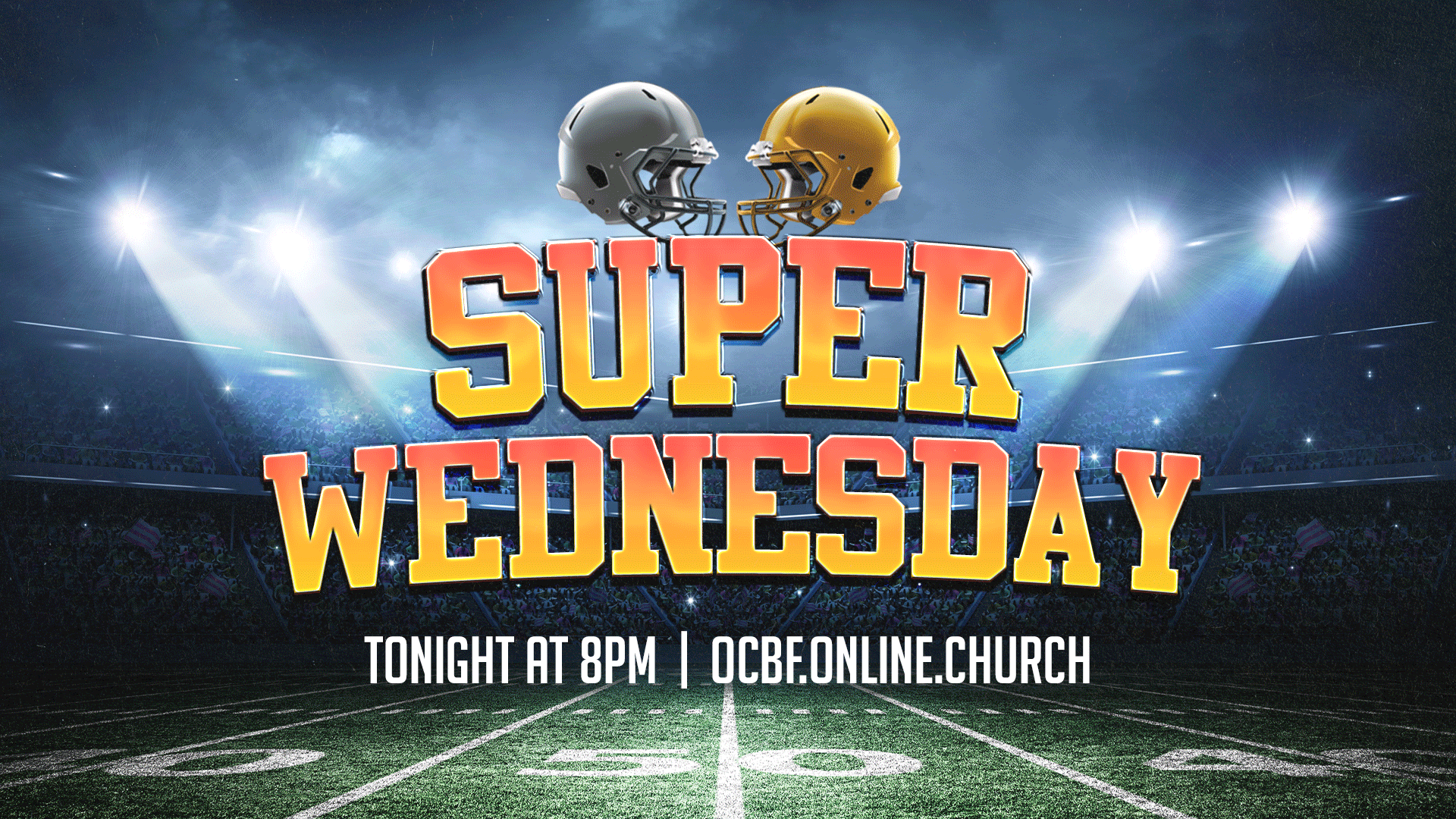 Are you ready for Super Bowl Sunday? That's good. But TONIGHT, at 8 pm, is Super Wednesday for your entire family. Join our Pastor, Dr. Evans, along with Chrystal, Priscilla, Anthony and Jonathan for Four Quarters of Faith. With fun and interactive activities, you will be challenged toward spiritual victory through a life of faith. Tune in to OCBF Online Church tonight at 8 pm.
The Turn•Around Agenda Dad's Club
If you are a new Dad or a Dad with toddlers, join us for a VIRTUAL Dr. Dad's Class beginning January 28, 6:15 – 8:30 pm. This is a four-week parenting course designed to help you learn basic skills to create a healthy and safe environment for your kids. Register today for the Dr. Dad Class before it ends on February 4. 
Like Jesus Bible study for singles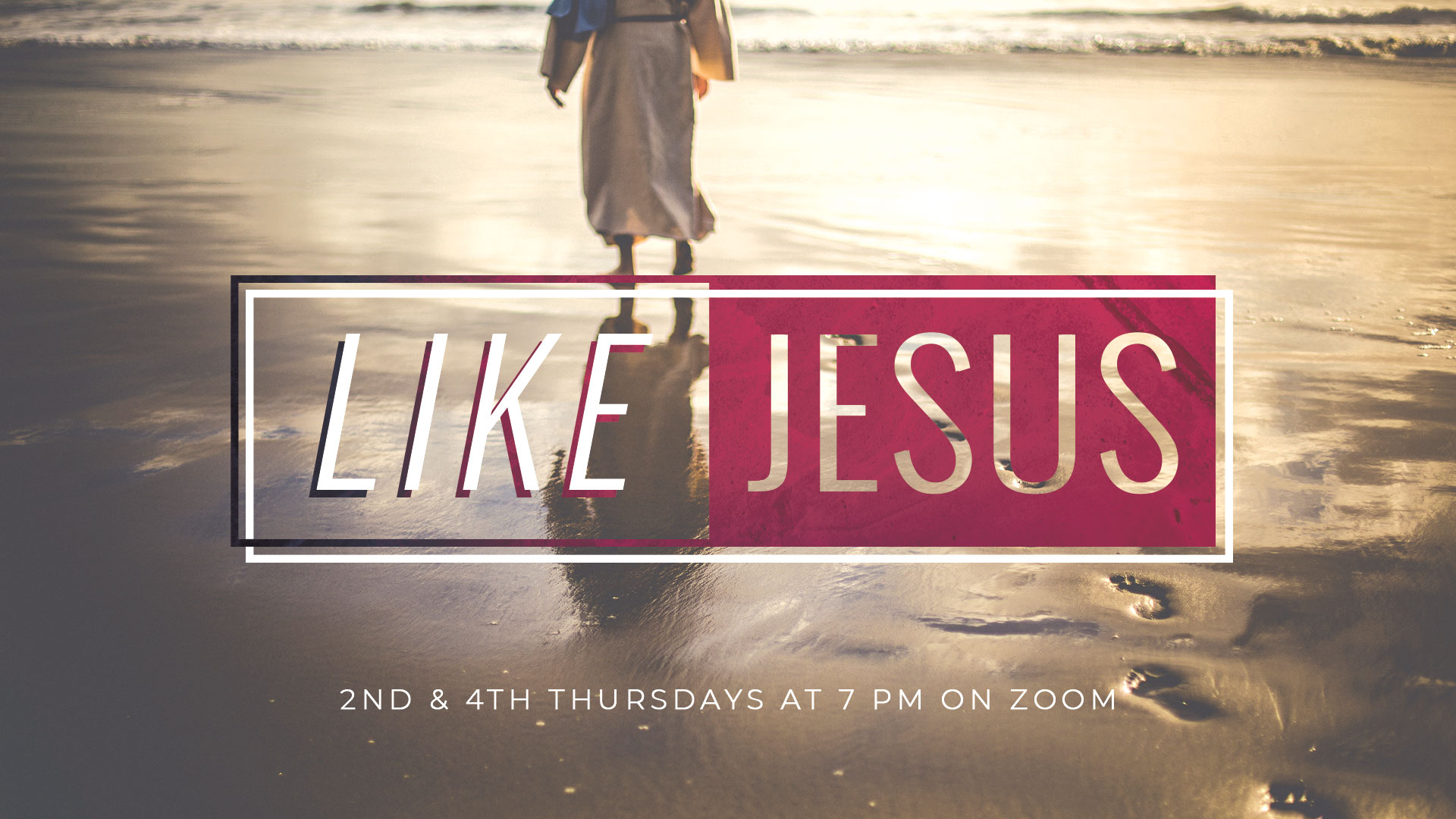 If you are single, join us for SingleLife's Like Jesus Series, second and fourth Thursdays beginning February 11 at 7 pm on Zoom. The more we discover and understand the life of Jesus, we can ask the Holy Spirit to transform our hearts and minds to be more like Him. Invite your single friends and click here to join us on Zoom. The passcode is 1053892.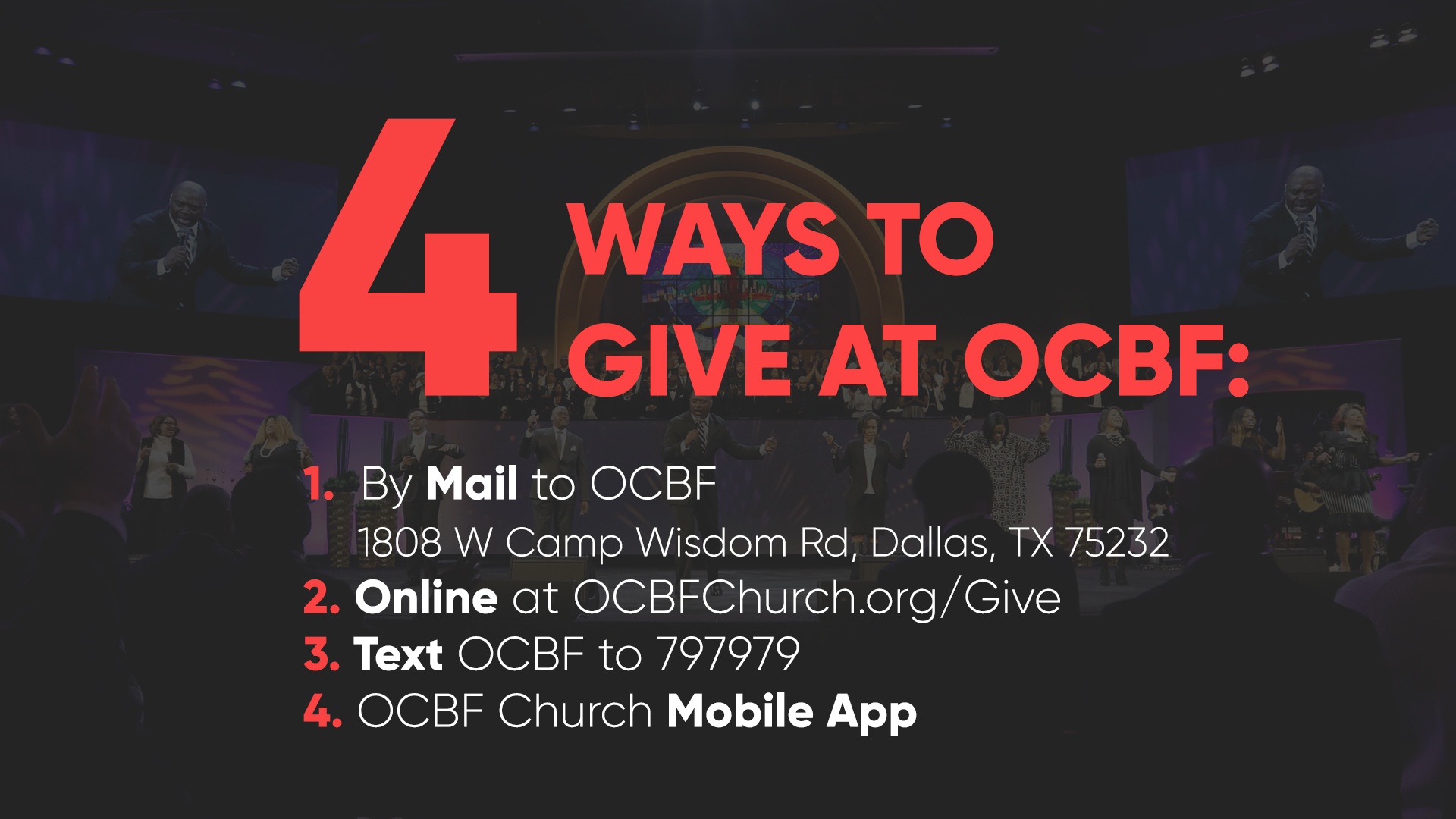 Your financial commitment is essential to keep our ministry operating. We appreciate your faithfulness in keeping our church strong in ministry. 
You can pay your tithe and/or offering in one of four ways:
Mail: OCBF, 1808 W Camp Wisdom Rd, Dallas, TX 75232
Website: OCBFChurch.org/Give
Text OCBF to 797979
Free at last support groups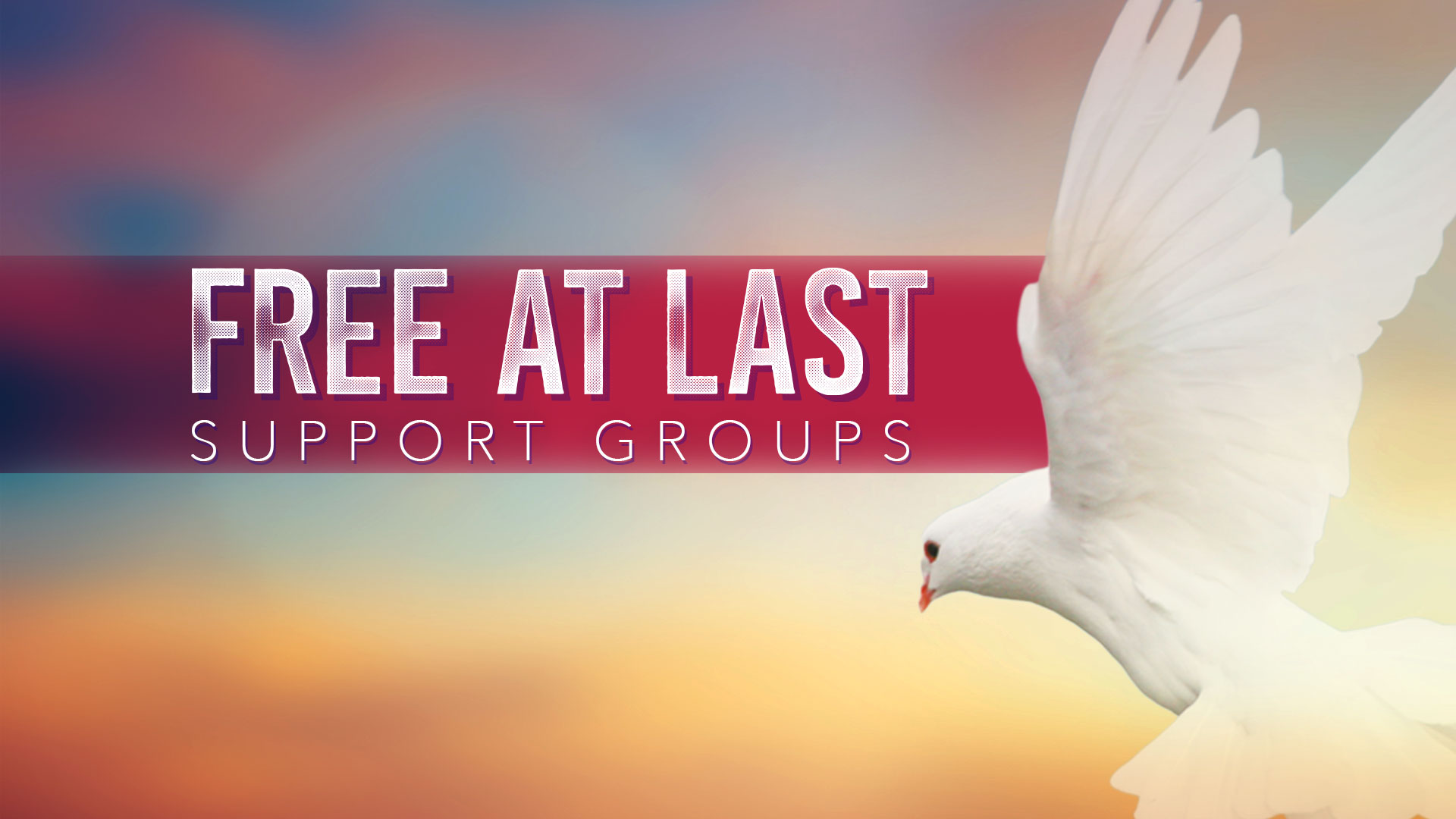 OCBF is a family where no one stands alone. If you struggle with a specific issue such as depression, substance abuse, grief, marriage and/or sexual strongholds, we want to help. We encourage you to sign up for one of our VIRTUAL support groups on Mondays via Zoom. Visit OCBFChurch.org/FreeAtLast to sign up for a support group.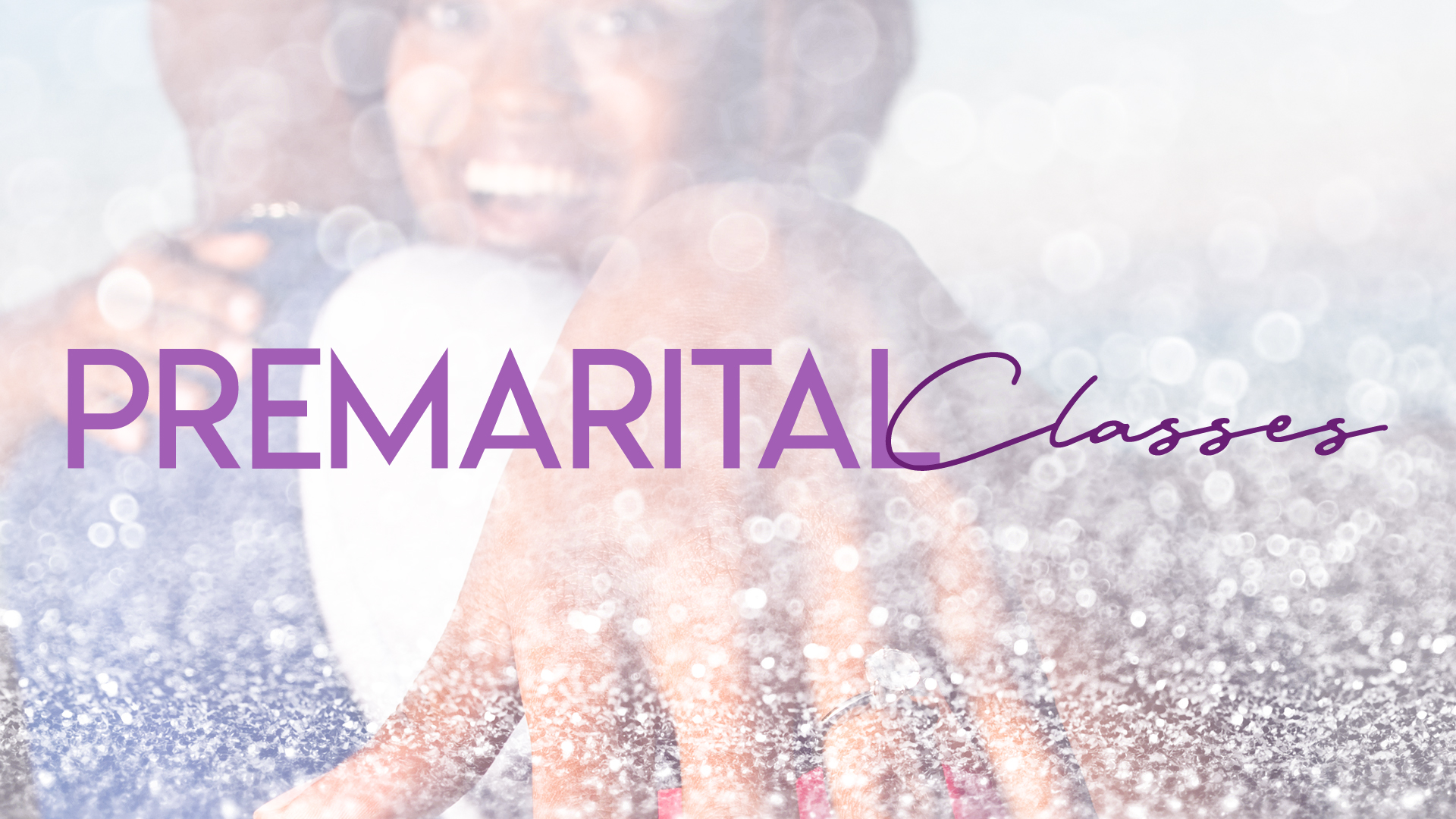 Are you planning to get married? Let us help you discover God's design and purpose for biblical marriage. Classes are offered on Tuesday nights, 7 – 9 pm, through March 16. Register online at OCBFChurch.org/PremaritalClasses.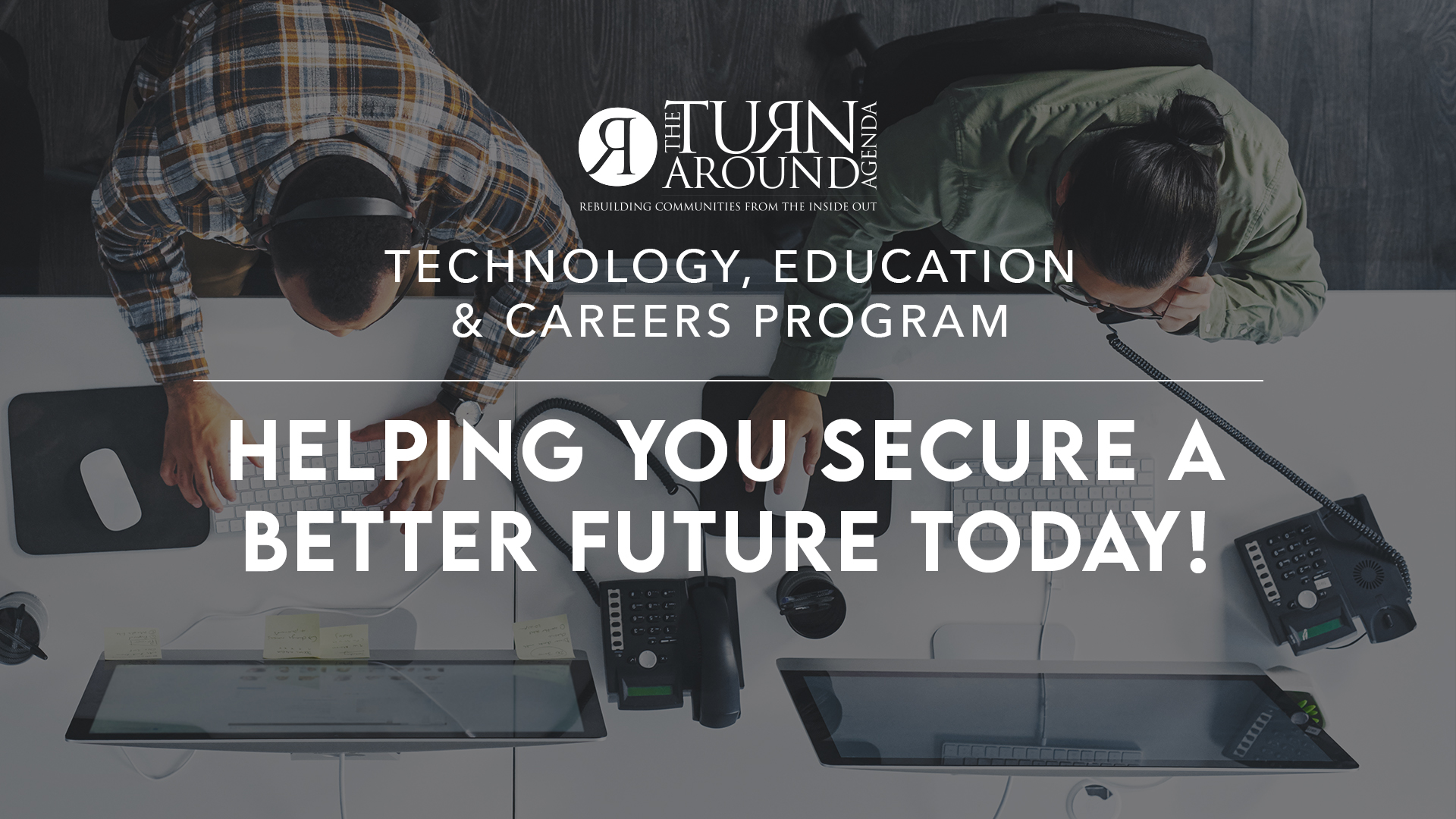 In a virtual world, you must have the technical skills needed for success in the marketplace. You can improve your existing skills or learn something new at the Technology, Education & Career Center. Registration is now open for virtual courses, and be on your way to career success.
Kingdom Collegiate Academies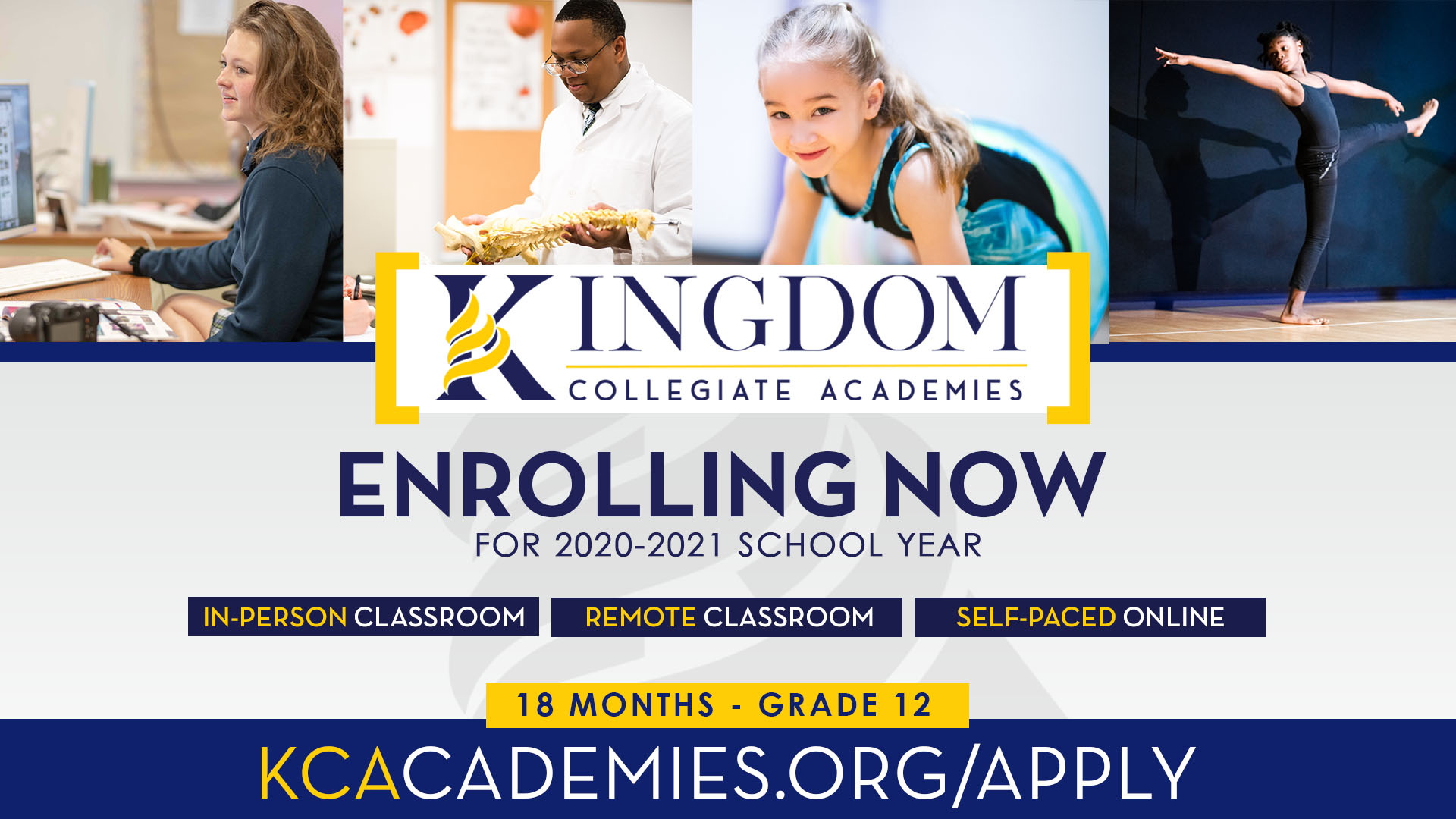 Parents, are you looking for a private school that offers flexible program options and an exceptional collegiate education grounded in a kingdom worldview? Look no further than Kingdom Collegiate Academies.
We are now enrolling students 18 months through grade 12. Parents can choose from three program options for instruction: in-person classroom, remote classroom or self-paced online. To apply, visit KCAcademies.org/Apply.
Tiny Steps to a giant future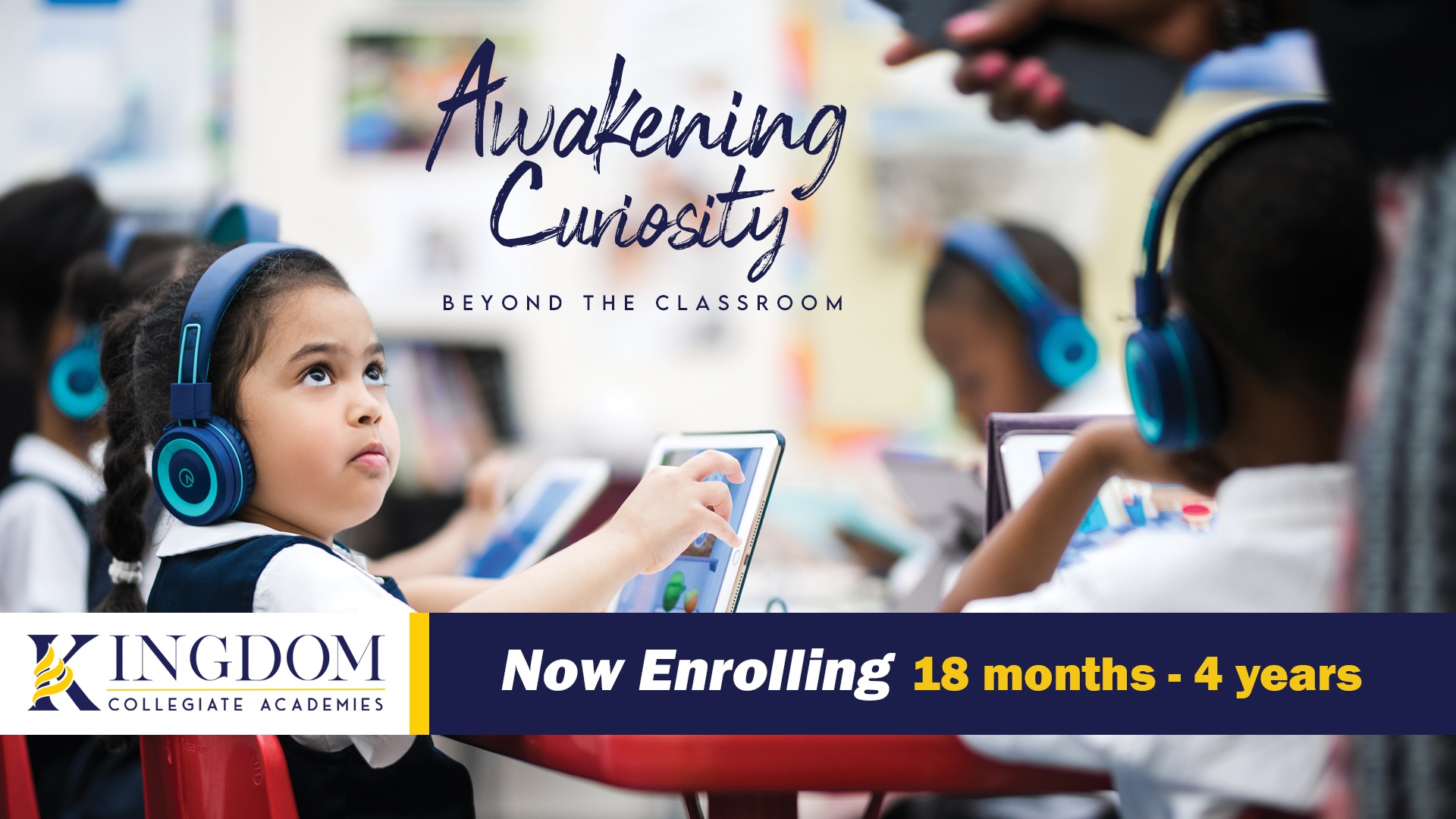 Kingdom Collegiate Academies give students 18 months – 4 years an early start towards a brighter future. Our curriculum is rich with classical education combined with state-of-the-art innovative learning tools designed to awaken curiosity and encourage engagement.
Don't wait! Apply today and secure your child's spot in one of the best and most innovative Christian private schools in the Dallas/Fort Worth area. Explore our academies at KCAcademies.org.
children & youth ministries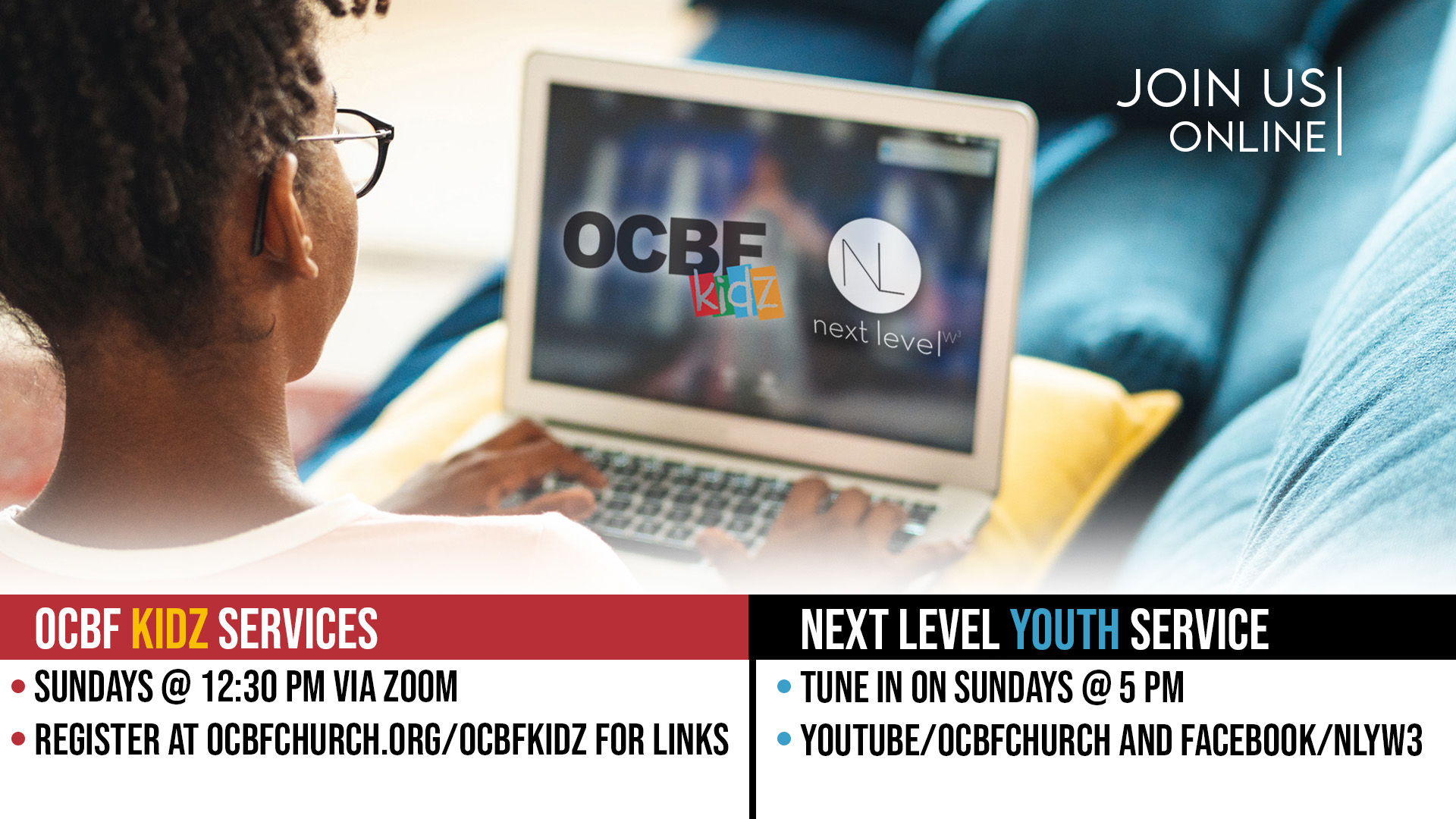 Are your kids involved in OCBF Kidz and the NextLevel Youth ministries? If not, they miss out on the fun and meaningful activities that keep our young people grounded in their faith.
Our children's programs (nursery – grade 6) are via Zoom on Wednesdays at 6:30 pm and Sundays at 12:30 pm. Visit OCBFChurch.org/Children to register your child to participate in OCBF Kidz!
NextLevel Youth (grades 7 – 12) can join us each Sunday at 5 pm on OCBF's Facebook and YouTube pages.

We look forward to worshiping with you this Sunday!