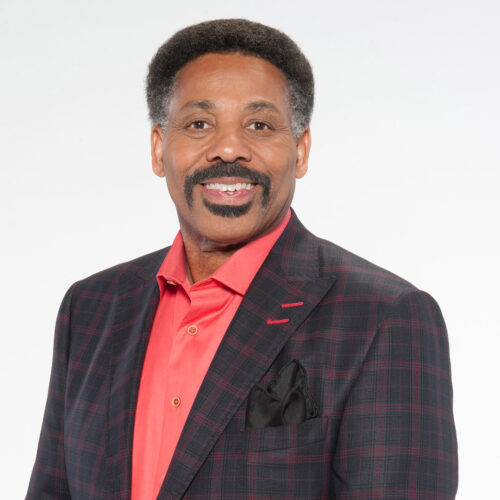 Dr. Tony Evans is the founder and senior pastor of Oak Cliff Bible Fellowship in Dallas, founder and president of The Urban Alternative, chaplain of the NBA's Dallas Mavericks, and author of over 100 books, booklets and Bible studies. The first African American to earn a doctorate of theology from Dallas Theological Seminary, he has been named one of the 12 Most Effective Preachers in the English-Speaking World by Baylor University.
Dr. Evans holds the honor of writing and publishing the first full-Bible commentary and study Bible by an African American. The study Bible and Commentary went on to sell more than 225,000 in the first year.
His radio broadcast, The Alternative: with Dr. Tony Evans, can be heard on more than 1,400 US outlets daily and in more than 130 countries.
Dr. Evans launched the Tony Evans Training Center in 2017, an online learning platform providing quality seminary-style courses for a fraction of the cost to any person in any place. The goal is to increase Bible literacy not only in lay people but also in those Christian leaders who cannot afford nor find the time for ongoing formal education.
Dr. Evans was married to Lois, his wife and ministry partner of over 50 years, until Lois transitioned to glory in late 2019. They are the proud parents of four, grandparents of thirteen and great-grandparents of three.
click picture to read bio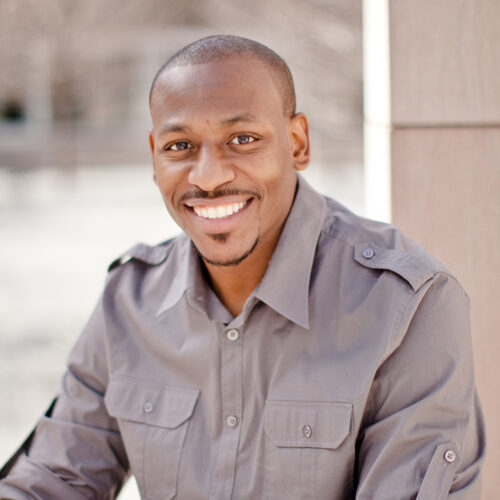 Jonathan Evans, a mentor, author, speaker and former NFL fullback, treasures his relationship with Christ along with the opportunity to use his life to glorify God. Jonathan seeks to impact today's athletes, men and young adults by equipping and encouraging them in their faith.
Jonathan serves with his pastor, friend and father, Dr. Tony Evans, both in the local church and the national ministry. They also teamed up together to write Get in the Game, a practical guidebook filled with sports analogies and spiritual truths aimed at strengthening readers with the skills they need for living victoriously.
Jonathan is a graduate of Dallas Theological Seminary with a master's degree in Christian Leadership. He also serves as the chaplain of the Dallas Cowboys and co-chaplain of the Dallas Mavericks. Jonathan is a dynamic speaker at churches, conferences, men's events, banquets, youth, and FCA events. He is committed to developing the next generation of devoted Christian leaders.
Jonathan and his wife Kanika are the proud parents of Kelsey, Jonathan II, Kamden, Kylar & Jade Wynter. They reside in Dallas, Texas.
click picture to read bio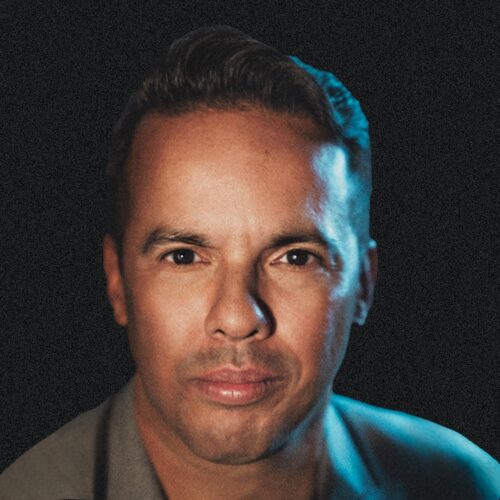 Samuel Rodriguez is the President of the National Hispanic Christian Leadership Conference (NHCLC), the world's largest Hispanic Christian organization with 42,000+ U.S. churches and many additional churches spread throughout the Spanish-speaking diaspora.
Rodriguez stands recognized by CNN, FOX News, Univision and Telemundo as America's most influential Latino/Hispanic faith leader. Charisma magazine named him one of the 40 leaders who changed the world. The Wall Street Journal named him one of the top 12 Latino leaders, and he was the only faith leader on that list. He has been named among the "Top 100 Christian Leaders in America" (Newsmax, 2018) and nominated as one of the "100 most influential people in the world" (TIME, 2013). Rodriguez is regularly featured on CNN, Fox News, Univision, PBS, and in Christianity Today, The New York Times, The Wall Street Journal, and many others.
Rodriguez was the first Latino to deliver the keynote address at the annual Martin Luther King, Jr., Commemorative Service at Ebenezer Baptist Church, and is the recipient of the Martin Luther King, Jr., Leadership Award presented by the Congress of Racial Equality.
Rodriguez has advised Presidents Bush, Obama and Trump, and frequently consults with Congress in advancing immigration and criminal justice reform as well as religious freedom and Pro-LIFE initiatives. By the grace of God, Rev. Rodriguez is one of the few individuals to have participated in the inauguration ceremonies of two different Presidents representing both political parties.
On January 2008, Pastor Sam read from the Gospel of Luke for President Obama's Inaugural morning service at Saint John's Episcopal Church. On January 20, 2017, with over 1 billion people watching around the world, Rev. Rodriguez became the first Latino Evangelical to participate in a U.S. presidential inauguration ceremony reading from Matthew 5 and concluding with "In Jesus name!" In April 2020, Rev. Rodriguez was appointed to the National Coronavirus Recovery Commission to offer specialized experience and expertise in crisis mitigation and recovery to help our national, state and local leaders guide our nation through the COVID-19 pandemic.
Rodriguez is executive producer of two films: Breakthrough, the Dove Award winning film for inspirational movie of the year and Academy Award nominated film for best song, and Flamin Hot, the soon to be released film in partnership with Franklin Entertainment and Twentieth Century Fox. He is also co-founder of TBN Salsa, an international Christian-based broadcast television network, and he is the author of You Are Next, Shake Free, Be Light (a #1 Los Angeles Times bestseller), and From Survive to Thrive (a #1 Amazon bestseller).
He earned his Master's Degree from Lehigh University and received Honorary Doctorates from Northwest, William Jessup and Baptist University of the Americas.
Rodriguez serves as Senior Pastor of New Season Church, one of America's fastest growing megachurches and #13 on Newsmax's Top 50 megachurches in America, with campuses in Los Angeles and Sacramento, CA, where he resides with his wife, Eva, and their three children.
click picture to read bio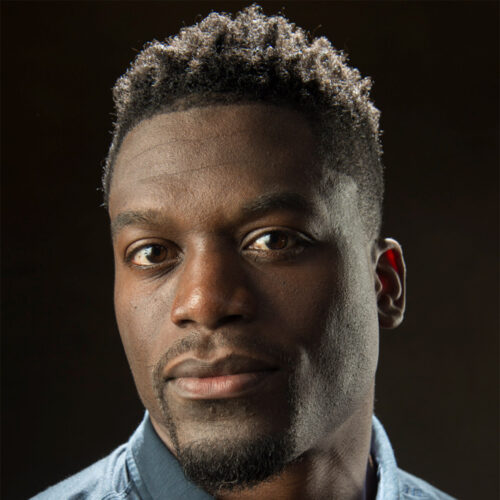 Even before the New England Patriots called his name in the first-round NFL draft selection in 2004, Benjamin Watson was an exceptional talent and standout athlete throughout high school and during his time at Duke University and the University of Georgia (UGA). During his senior year at UGA, he was highly recognized during his senior year with NCAA preseason All-American and All-SEC selections. He was also named the Bulldogs' offensive captain for the season. Known for his speed and astounding athletic ability, he is widely recognized for what is considered the most amazing play of the entire 2005-2006 NFL season – a remarkable run to deny a touchdown in a critical playoff game. After six successful seasons with the Patriots, Benjamin played with several other franchises but eventually returned to New England in 2019. In 2020, he announced his retirement from the NFL.
Benjamin's passion for football mirrors his passion for giving back. He and his wife Kirsten established their foundation, One More, a non-profit organization dedicated to impacting the lives of those in need by providing enrichment opportunities and promoting education through charitable initiatives and partnerships. Benjamin also partners on numerous events and projects with the International Justice Mission, working to end sex trafficking.
In 2015 Benjamin wrote several powerful essays on cultural topics; his most notable outlined his thoughts on racial tension in America and became an internet sensation, reaching over 44 million. This social media post was the catalyst for Benjamin to write his first book, Under Our Skin, which garnered critical acclaim and eventually led to the release of his highly anticipated second literary work, The New Dad's Playbook.
Benjamin's uncanny ability to objectively address controversial topics in such an eloquent manner has placed him on major TV networks, such as ABC's Good Morning America, CNN, Fox News, MSNBC, the Christian Broadcasting Network and the Dr. Phil Show to share his opinions. Benjamin has also spoken on current events at schools, churches, and conferences across the country.
Benjamin and his wife Kirsten are the proud parents of seven children.
click picture to read bio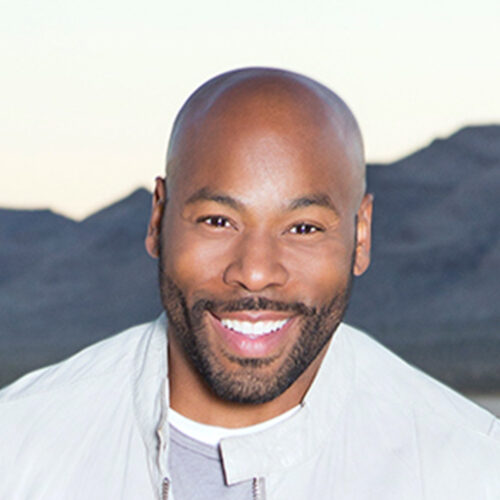 For two decades, Anthony Evans has voiced the gospel with a melodic, thought-provoking style and has emerged as one of Christian music's premier worship leaders and singer/songwriters. Along the way, Anthony has released ten solo projects (the last two climbing all the way to #1 on Billboard's Top Gospel Album charts), released his first book, Unexpected Places, done numerous music videos, acted in two movies, and performed as "Beast" in Disney's Hollywood Bowl production of Beauty and the Beast. Additionally, he has collaborated on inspirational events with his father, beloved pastor and international speaker, Dr. Tony Evans; his sisters, Priscilla Shirer and Chrystal Evans Hurst; and his brother, author and speaker Jonathan Evans.
In more recent years, Anthony has been working in Los Angeles, where he appeared on NBC's The Voice. His time on the show led to him being discovered and asked to perform and produce vocals for various major networks. Besides vocal production, Anthony has been enlisted as talent producer for an assortment of popular reality and competition shows. This sojourn in LA has led him to think more progressively about his music—he desires to communicate in terms that connect with people spiritually, no matter where they are in their journey with the Lord, without compromising his own faith and message. This focus has allowed Anthony to use his one-of-a-kind voice to reverberate throughout the church and out its doors to impact the world beyond.
click picture to read bio
Allow God to work through this year's conference to help you and your friends experience vibrancy, power and joy as a Kingdom man!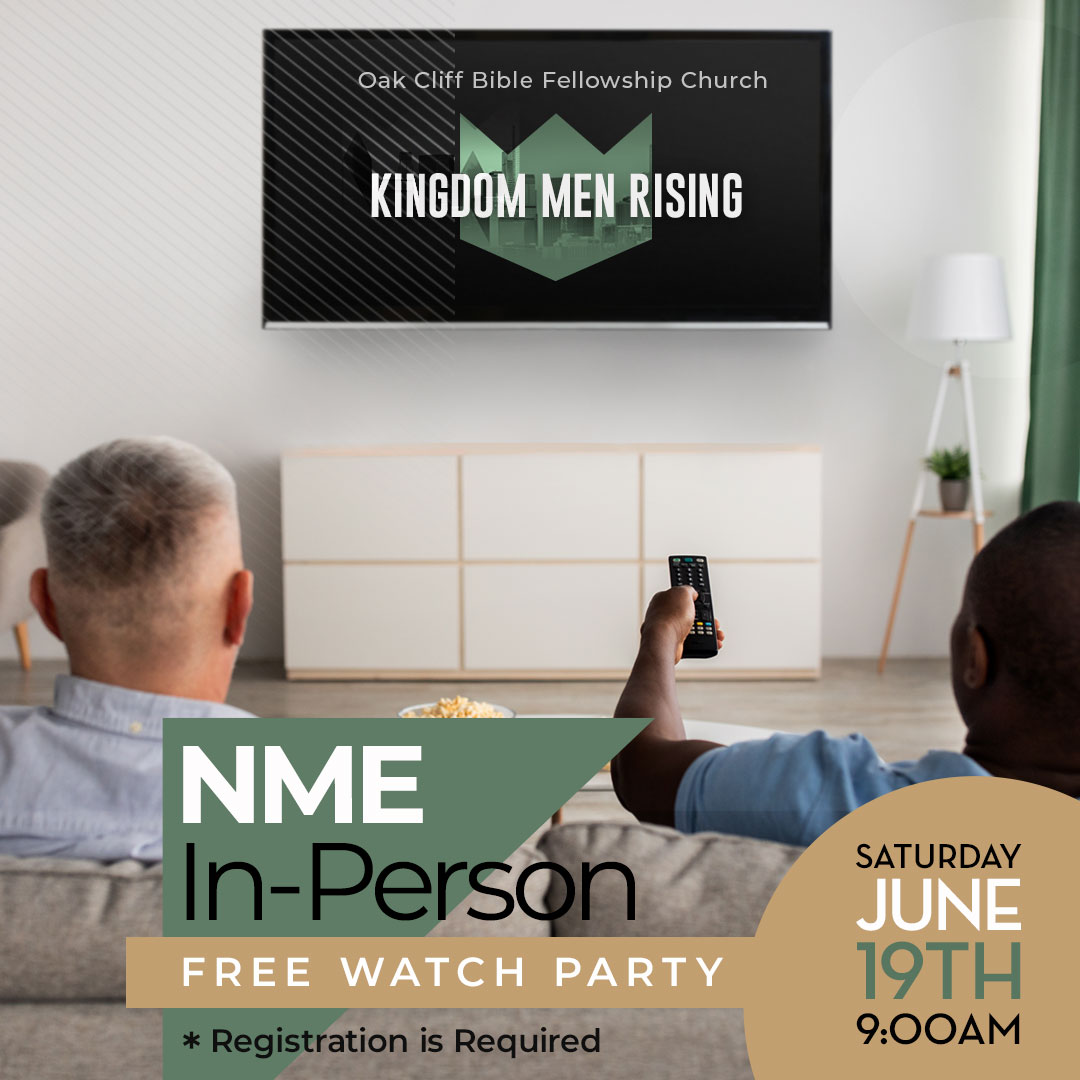 Join the In-Person Watch Party
Gather with other men this Saturday to watch the conference in person!
Food trucks, music & fellowship
Frequently Asked Questions