Greetings OCBF Leader,
I am grateful for your commitment to and support of the work of our ministry.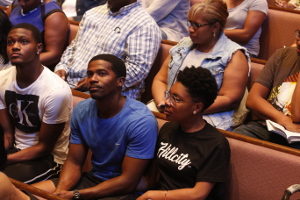 In an ongoing effort to create an atmosphere of connectivity and FUN among our members, we have adjusted the Fall Wednesday Night format to accommodate  couples/singles on 1st and 3rd Wednesdays and men/women on 2nd and 4th Wednesdays.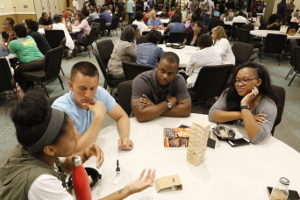 This also includes discussion groups called "Cliff Conversations" that will meet in various locations after a 30-minute Bible lesson on The Good Life: Lessons from Ecclesiastes.
Get ready to help cultivate a FUN and relaxed atmosphere for members to experience God and do life together. I am expecting each leader to serve as a facilitator for "Cliff Conversations" — discussions that will take place each Wednesday night after the bible teaching.
All that's required is for you to:
Have a passion to see others grow in the Word.
Commit to serving as a facilitator for "Cliff Conversations" on 1st and 3rd Wednesdays according to your marital status or 2nd and 4th Wednesdays based on your gender. You may also facilitate these discussions every Wednesday night based on your marital status and gender.
Engage each participant in a meaningful and FUN conversation around the Word.
Encourage participants to go deeper in community by joining a small group and/or serving as a small group host for the Kingdom Stewardship Bible Study Series this fall.
Have a great time experiencing God and connecting with others around the Word.
To get started:
Please register online no later than Wednesday, August 29, to serve as a facilitator
Plan to attend a brief informational meeting (report to the bleachers in the gym) with Dr. Larry Mercer and Pastor Bobby Gibson immediately following 1st and 2nd services this Sunday, August 26.
Download the schedule for Wednesday nights @ the Cliff, and we look forward to you serving as a facilitator for "Cliff Conversations."



It's going to be FUN!