Youth Serving Others
Servanthood is one of the spirits of the OCBF Ministry.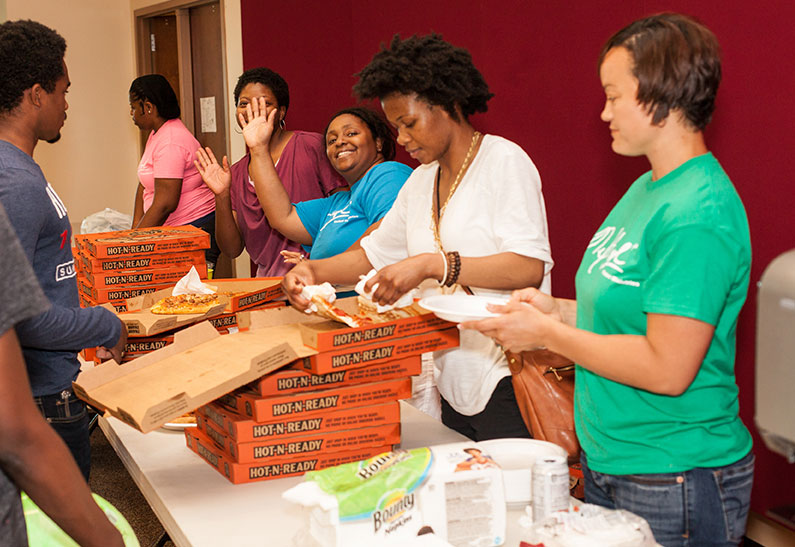 At Next Level Youth, not only do we provide a spiritual platform for young people to creative use their gifts to serve the Lord, but we give them the opportunity to serve their peers in serving teams.
Youth Performance Groups
Praise & Worship: Rehearsals each Wednesday from 5:45 – 6:30 pm and select Saturdays from 11 am – 2 pm.
MIME Ministry: Rehearsals each Saturday from 9:30 am – 12:30 pm.
Praise Dance: Rehearsals each Saturday from 10:30 am – 12:30 pm.
Drama Ministry: Rehearsals each Tuesday from 6:30 – 8:30 pm.

Parking Lot Ministry helps OCBF guests navigate their way around the campus. Youth may serve on Sunday mornings and other designated times
Greeters & Hospitality Ministry make members and guest feel welcomed! Youth serve on Sundays & Wednesdays and other designated times
Pre-Game Ministry helps to plan and execute activities before services begin. Youth serve prior to Sunday & Wednesday services
Photography Ministry captures the ministry in action whether at service or on outings. Youth serve at designated times.
OCBF Kidz gives youth ages 16+ the opportunity to serve as volunteers under adult supervision to assist with games and activities for the children's ministry. Youth volunteer at designated times.
Youth committed to OCBF's Spirit of the Ministry and Next Level's Code of Conduct can contact us to sign up for a serving opportunity anytime!
sign up to serve