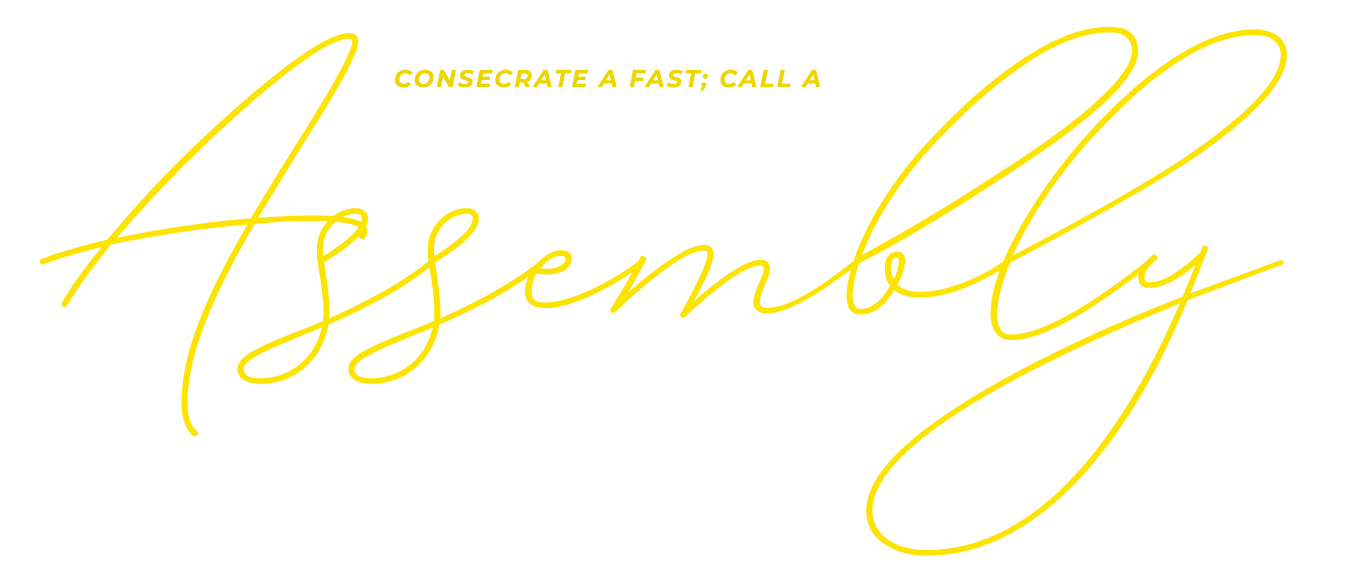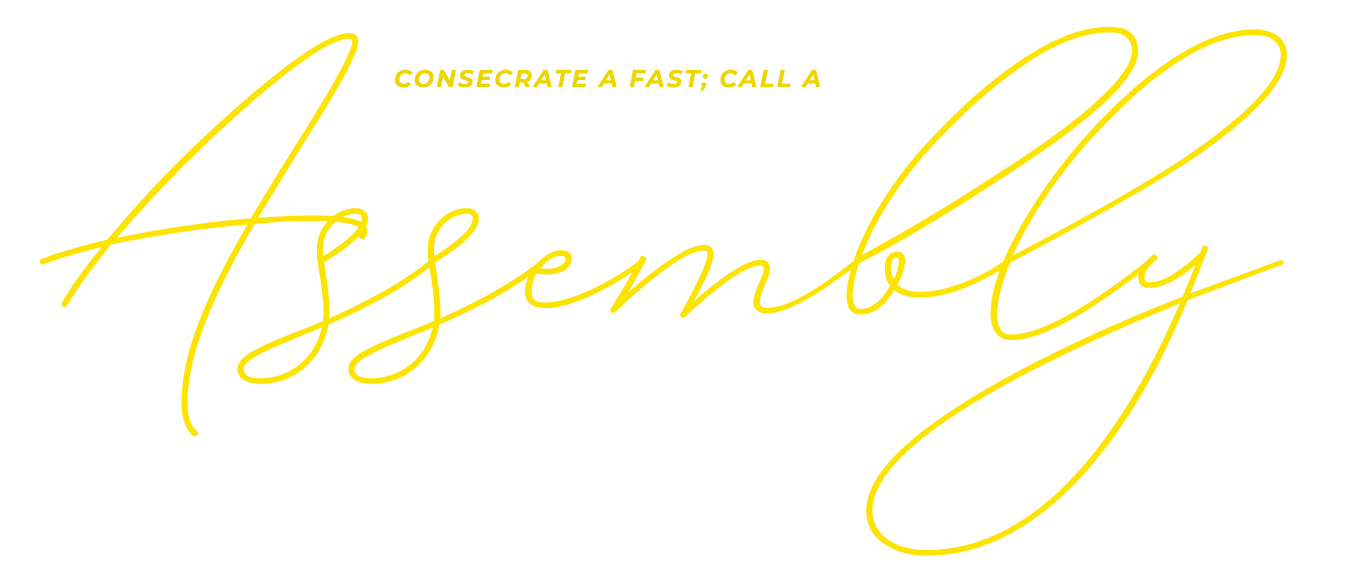 Announce a time of fasting; call the people together for a Solemn Assembly. Bring the leaders and all the members of our church into the house of the Lord. Cry out to Him there!
Joel 1:14
Join us in person or online every Sunday in January for Solemn Assembly 2022.
Sundays in January will include a Solemn Assembly worship and prayer experience along with a powerful Word from God.  We encourage all of our members to participate in a 21-DAY DANIEL FAST as we call on Heaven to intervene on earth.
Thursdays

January 13 – 27
Join Dr. Tony Evans on Zoom for Thursday Fight Night Prayer.
Dr. Evans will lead us in a powerful prayer time on Thursdays in January at 8 pm via ZOOM. As part of our Solemn Assembly, let's intently seek God's guidance, wisdom and intervention personally and on behalf of our families, church and community.
PLEASE NOTE WEDNESDAY NIGHT PROGRAMS FOR ADULTS, YOUTH AND CHILDREN
ARE POSTPONED IN JANUARY AND WILL RESUME IN FEBRUARY.
All Vegetables and Fruits: fresh, dried, juiced, frozen, dehydrated, or canned
All Whole Grains: amaranth, brown rice, whole-grain pasta, quinoa, whole wheat, barley, whole-grain tortillas, popcorn, millet, oats, kamut/khorasan wheat, teff, etc.
All Beans and Legumes (canned or dried): chickpeas, black beans, pinto beans, lentils, Great Northern beans, kidney beans, black-eyed peas, cannellini beans, etc.
All Nuts and Seeds: cashews, almonds, walnuts, chia seeds, flax seeds, pistachios, pecans, pumpkin seeds, etc.
Select Beverages: natural fruit juices (no sugar or corn syrup), spring water, distilled water, and unsweetened sparkling water
All Quality Oils: olive, grapeseed, peanut, sesame
Others: tofu, tempeh, vinegar, seasonings, herbs, and spices
At a minimum, avoid meats and desserts. However, if you want to give up more foods, see the list of food items below:
Meat and animal products: chicken, lamb, pork, beef, fish, seafood, etc.
Dairy and egg products: milk, cheese, butter, cream, eggs, mayo, etc.
Sweeteners: sugar, raw sugar, honey, agave, syrups, molasses, cane sugar, etc.
Leavened bread: baked goods and breads made with honey and yeast
Deep-fried foods: potato chips, French fries, corn chips, etc.
Solid fats: shortening, margarine, lard, etc.
Some beverages: coffee, tea, carbonated drinks, energy drinks, alcohol, teas, juices with added sugars and flavoring, kombucha, etc.
God Wants to Meet With You
Consider your life and make a prayer list of your needs and desires.
Use Zoom or other technology to connect with others in prayer.
Take advantage of the 21-Day Devotionals for a deeper experience with God.
Seek God and His wisdom. Open your heart and trust Him.
for Fasting and Returning to Spiritual Priorities