Thank you for joining us at the 2018 No More Excuses Men's Conference!
We want to hear about your experience. Please complete our survey so that we may better serve you at future men's events.
Dr. Tony Evans & the Men's Fellowship

Saturday
July 14, 2018
8:30 am – 3 pm
Oak Cliff Bible Fellowship
1808 W Camp Wisdom Rd
Dallas, TX  75232
$35 per person
(lunch included w/ advance registration)
Childcare $10 per child
Just as it was with Joshua and the Israelites, God's PROMISE . . . your PURPOSE stands before you.  Not to be easily given, but forcibly taken.
You are commanded to be BRAVE!
Your purpose is right in front of you.  Take hold so that your faith and God's glory are on display.
Experience the challenge of purpose and the promise of victory!
Hear powerful messages of champions who are living out God's purpose as Kingdom men!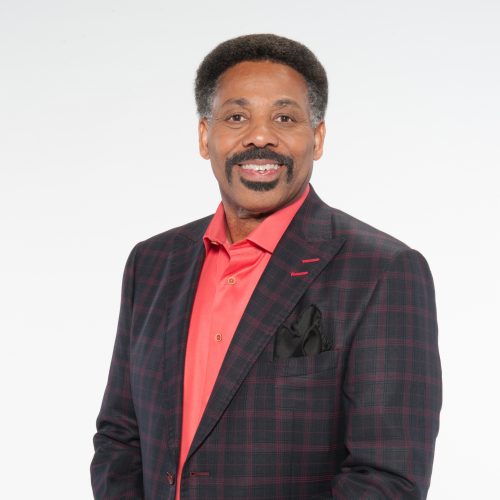 Dr. Tony Evans is one of the country's most respected leaders in evangelical circles. As a pastor, teacher, author and speaker, he serves the body of Christ through his unique ability to communicate complex theological truths through simple, yet profound, illustrations. While addressing the practical issues of today, Dr. Evans is known as a relevant expositor. New and veteran pastors alike regard him as a pastor of pastors and a father in the faith.
Dr. Evans is founder of Oak Cliff Bible Fellowship in Dallas, where he has served as senior pastor for over 40 years, witnessing its growth from ten people in 1976 to now over 10,000 congregants. He is the founder and president of The Urban Alternative, a national ministry that seeks to restore hope and transform lives through the proclamation and application of the Word of God. He is the former chaplain of the NFL's Dallas Cowboys, and present chaplain of the NBA's Dallas Mavericks, a ministry he has done for over 30 years.
Through his local church and national ministry, Dr. Evans has set in motion a Kingdom Agenda philosophy of ministry that teaches God's comprehensive rule over every area of life as demonstrated through the individual, family, church and society.
Pastor Evans is a prolific author with over 100 books, booklets and Bible studies including The Kingdom Agenda, Kingdom Man, Oneness Embraced, Kingdom Disciples, and Victory in Spiritual Warfare.
Dr. Evans is married to Lois, his wife and ministry partner of over 40 years. They are the proud parents of four, grandparents of twelve and great-grandparents of two.
Dr. Tony Evans


Oak Cliff Bible Fellowship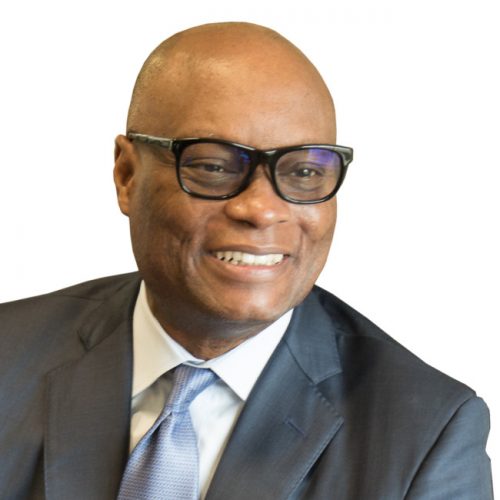 David O. Brown is a 33-year veteran of the Dallas Police Department, from which he retired as Chief in October 2016. Now a correspondent for ABC News, he is also an adviser for Texas organizations focused on positively influencing early childhood education efforts, mental health awareness and treatment, and assistance for formerly incarcerated persons.
Chief Brown lives in Dallas with his wife and daughter.
David Brown


Fmr. Dallas Police Chief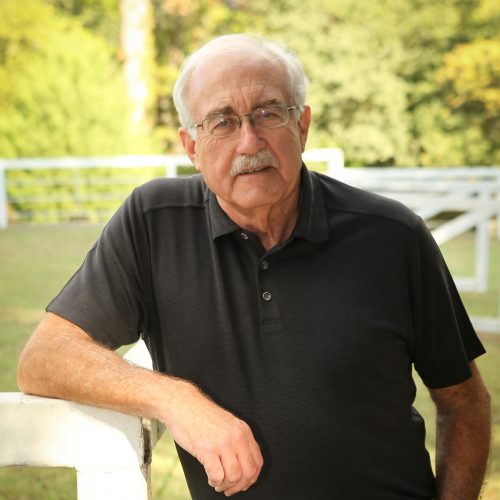 For over twenty five years, Steve Farrar's mission has been to equip men to become spiritual leaders of their families and churches. He is the founder of Men's Leadership Ministries, and has conducted over 600 men's conferences in churches and conference centers across North America. He teaches a weekly Men's Bible study in Dallas that is attended by several hundred men and continually updated on-line. Steve's conference schedule continues to take him across the United States and Canada.
Steve and his wife Mary are both graduates of Dallas Theological Seminary, Steve with a doctorate degree and Mary with a master's degree. They have three grown children and reside in suburban Dallas.
Steve Farrar


Men's Leadership Ministries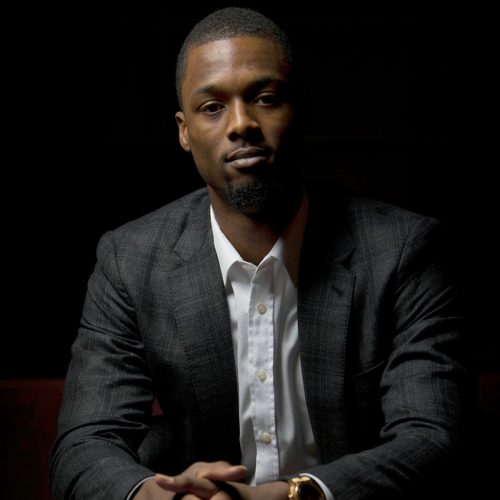 Harrison Barnes has developed an unforgettable basketball career. He was a 2009-10 McDonald's All American, earned the Mr. Basketball award in 2010, set the record for points by a freshman while at the University of North Carolina, ranked 7th overall in the 2012 NBA Draft, won his first NBA championship with the Golden State Warriors in 2015, and joined the Dallas Mavericks in 2016.
But despite all of the accolades his basketball career has brought him, his real focus has been on developing himself as a man of God.
Having grown up in church in Ames, Iowa, faith has always played a role in his life. In high school, he started and lead WOW (Word on Wednesdays), a time where youth could come together and talk about the Word of God. Barnes has always desired that people see Christ through him.
Because of his prolific use of social media, Barnes was recruited by Facebook for an externship in a pilot program with major athletes while he played with the Golden State Warriors.
Harrison's community involvement has followed him throughout his career. Most recently, he hosted 150 Dallas-area children at a viewing of the blockbuster movie Black Panther.
Through all of his accomplishments, Harrison recognizes that all he has been afforded is not of his own efforts, but of God working through him.
Barnes is currently a forward for the championship-winning Dallas Mavericks. He married the love of his life, Brittany, in July of 2017.
Harrison Barnes


Dallas Mavericks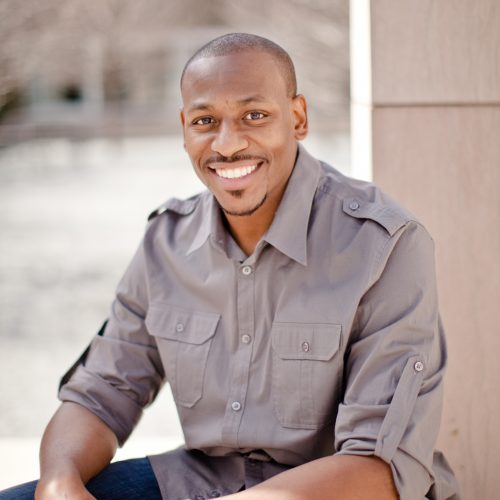 Jonathan Evans, a mentor, author, speaker and former NFL fullback, seeks to impact today's athletes, men and young adults by equipping and encouraging them in their faith.
Jonathan serves with his pastor, friend and father, Dr. Tony Evans, at both Oak Cliff Bible Fellowship and The Urban Alternative. They also teamed up together to write Get in the Game, a practical guidebook filled with sports analogies and spiritual truths aimed at strengthening readers with the skills they need for living victoriously.
Jonathan is a graduate of Dallas Theological Seminary with a master's degree in Christian Leadership and serves as the chaplain of the Dallas Cowboys and co-chaplain of the Dallas Mavericks. A dynamic speaker at churches, conferences, men's events, banquets, youth, and Fellowship of Christian Athlete events, Jonathan is committed to developing the next generation of devoted Christian leaders.
Jonathan and his wife Kanika are the proud parents of Kelsey, Jonathan II, Kamden, and Kylar. They reside in Dallas, Texas.
Jonathan Evans


Conference Host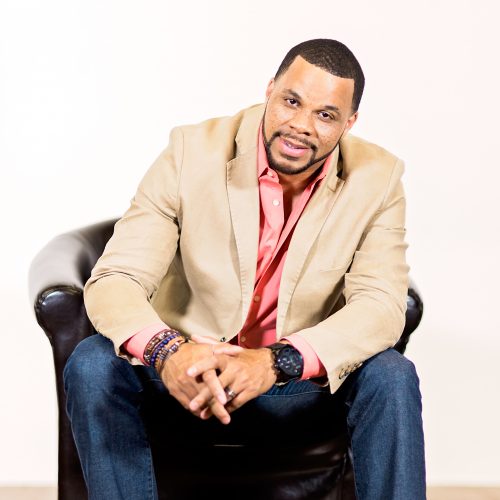 Michael Bethany developed his passion for praise and worship while singing, directing and arranging music for churches and events throughout his native St. Louis, MO, including the church where his father was Pastor.
After relocating to Texas in 2005, Michael joined Hammond Family Entertainment, Inc. as general manager and collaborated with Fred Hammond on many projects as a lead vocalist, producer, and songwriter. He currently serves as the Associate Pastor of Worship at Oak Cliff Bible Fellowship in Dallas, where he lives out his heart's passion to impact, inspire and develop worshippers, with a commitment to creating quality music and empowering this generation through word-inspired messages and songs.
Pastor Bethany's musical career has been chock full of projects where you will find him producing, singing, writing, traveling, and doing concert performances, often appearing on national tv networks such as TBN & Daystar. He considers it an honor to have had the opportunity sing and record with such gospel music legends as Marvin Sapp (Best in Me) and Kirk Franklin (Hello Fear). Michael released his highly anticipated freshman CD project Yours Forever in 2016, which debuted at #5 on Billboard.
Michael and his wife Chavon are the parents of two blessed sons: Michael Isaiah and Nathan Michael.

Michael Bethany


Musical Artist
You're not fighting FOR victory;
You're fighting FROM victory!
Help to make an impact in our community!
With your help, we can meet our goal of providing 500+ backpacks and school supplies to families in need. Please bring school supplies and drop them in the collection bins when you check in for the conference.