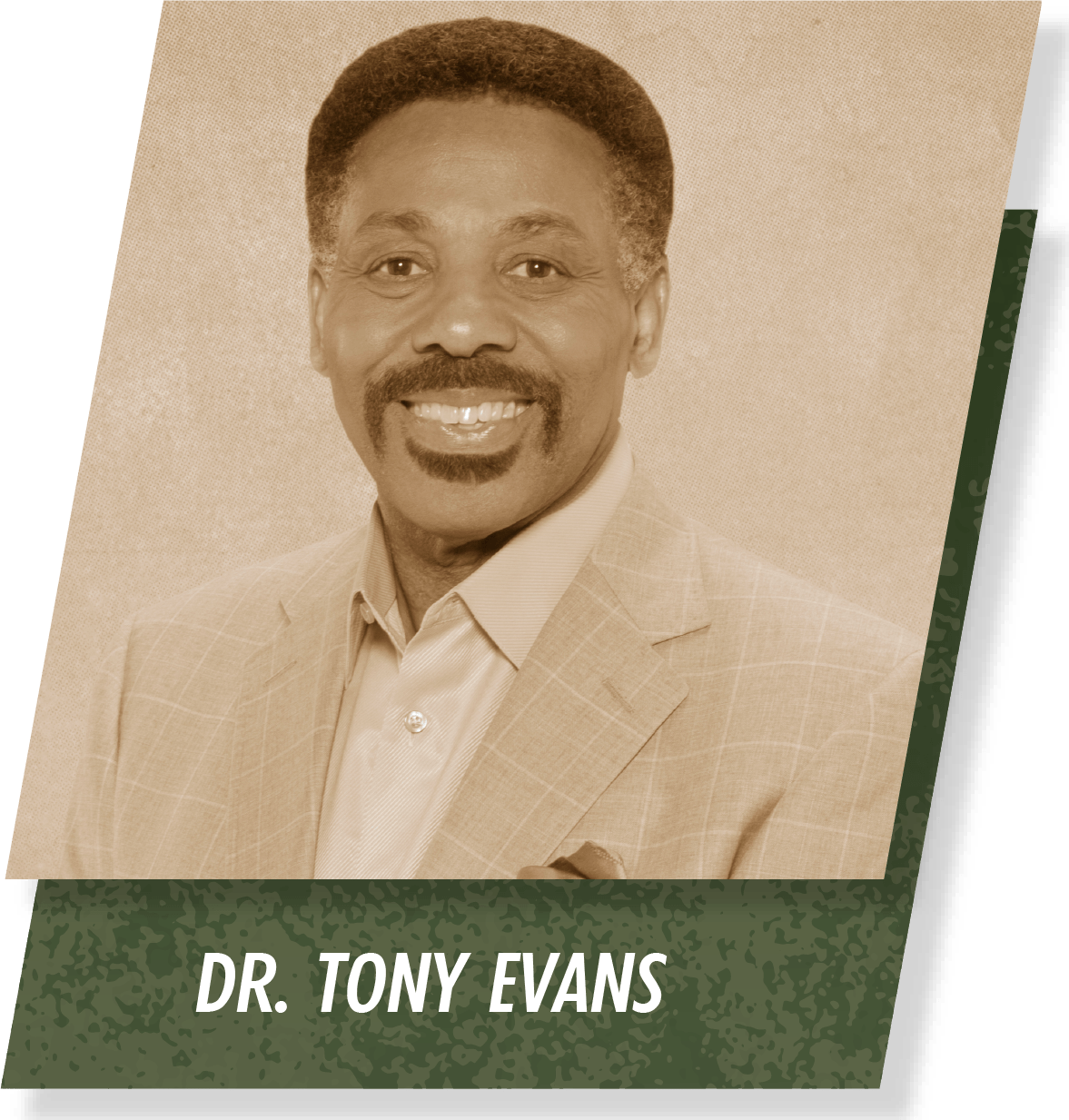 Dr. Tony Evans has been the Senior Pastor of Oak Cliff Bible Fellowship for all of its 43 years of existence.  By his side has been Mrs. Lois Evans, his wife and ministry partner for nearly 50 years.  Dr. Evans is one of the nation's most respected leaders in evangelical circles.  As a pastor, teacher, author, and speaker, he serves the body of Christ through his unique ability to communicate complex theological truths through simple—yet profound—illustrations.  While addressing the practical issues of today, Dr. Evans is known as a relevant expositor.  New and veteran pastors alike regard him as a pastor of pastors and a father in the faith.  He and Lois are the proud parents of four, grandparents of thirteen, and great-grandparents of two.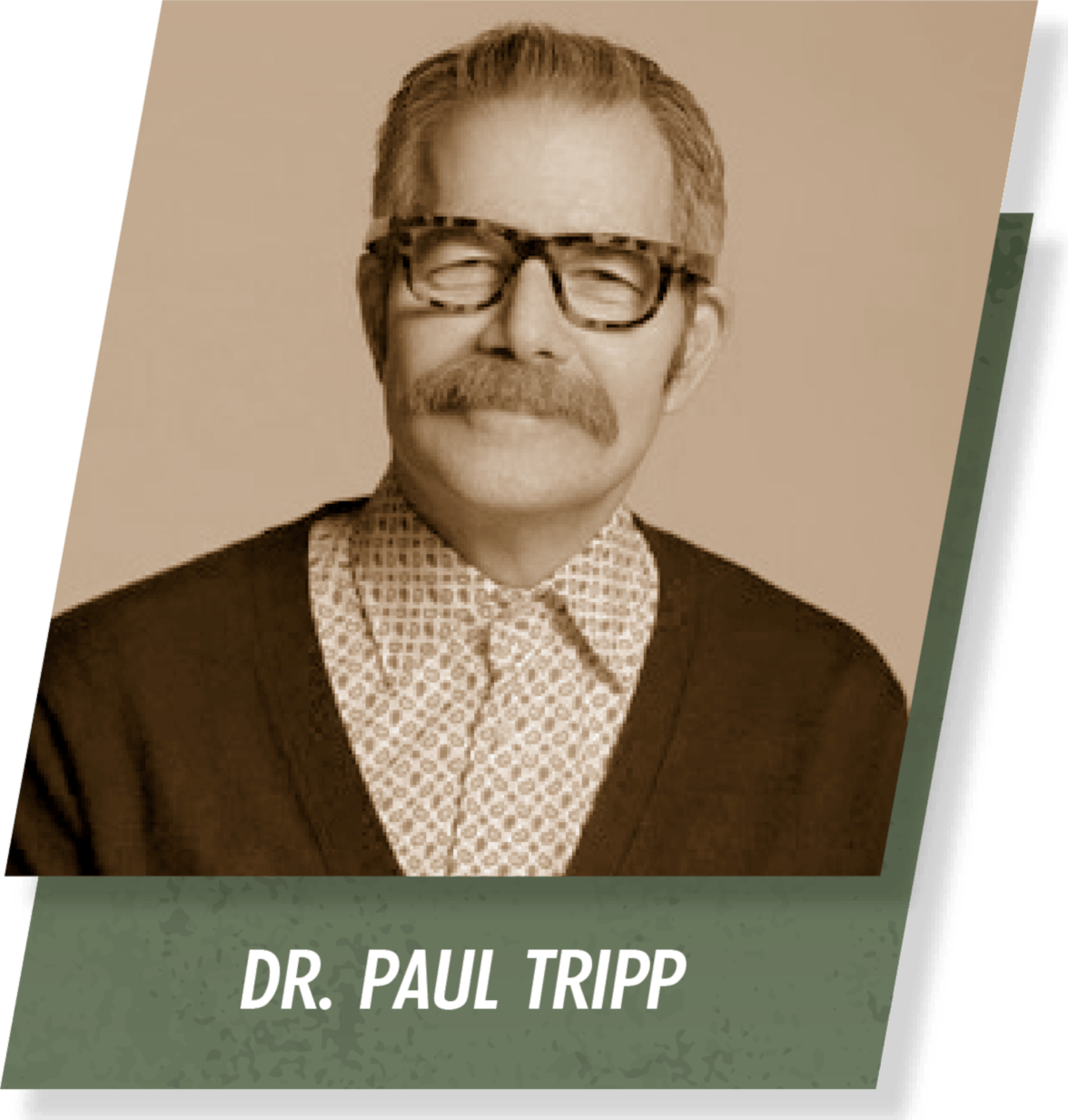 Dr. Paul Tripp is a pastor, counselor, event speaker, and award-winning author.  With more than 30 books and video series on Christian living, including the best-selling What Did You Expect?: Redeeming the Realities of Marriage, Dr. Tripp's driving passion is to connect the transforming power of Jesus Christ to everyday life.  He and his wife of 45+ years, Luella, live in Philadelphia; they have four grown children.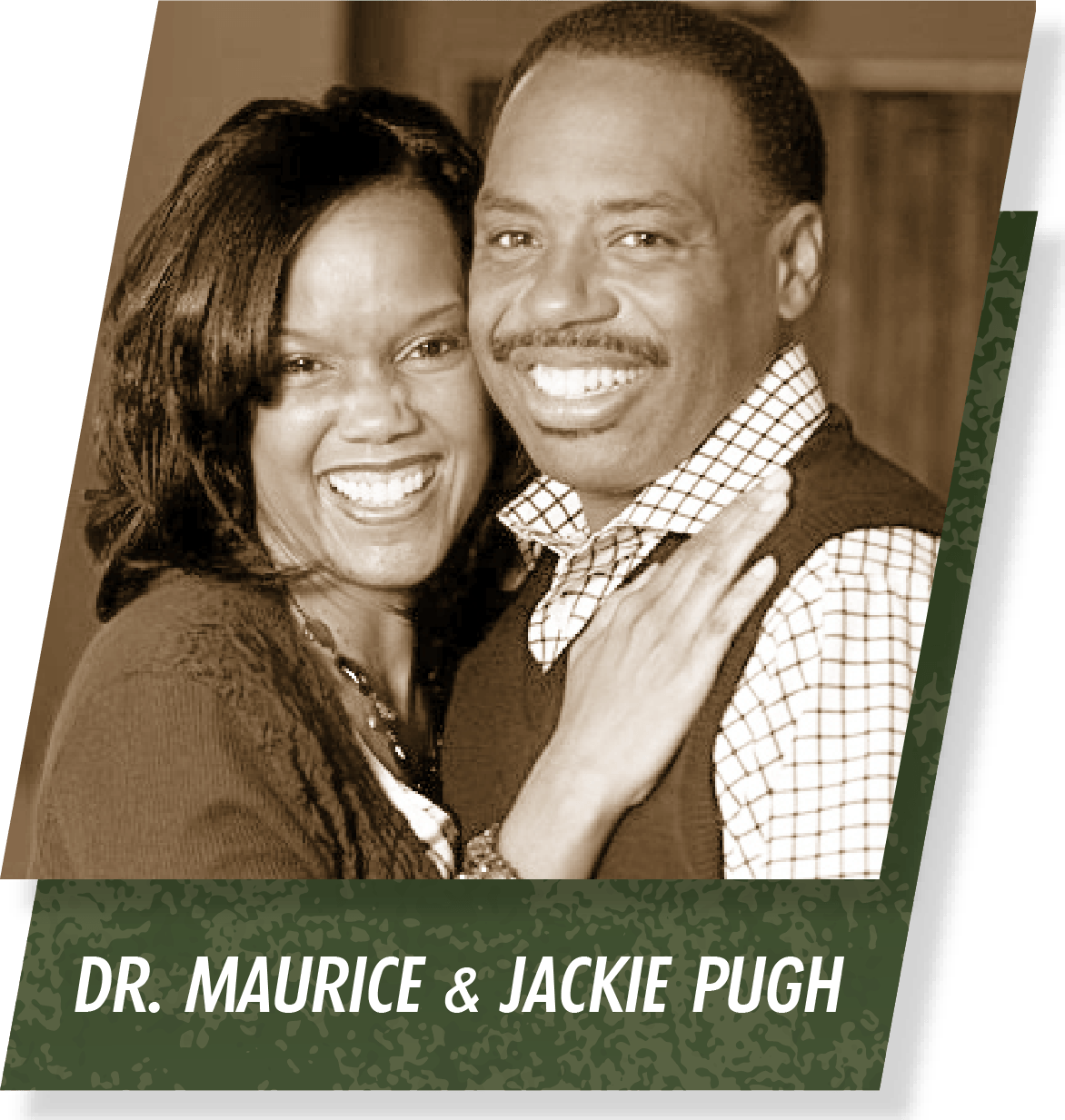 Dr. Maurice & Jackie Pugh
Dr. Maurice Pugh is currently the Senior Pastor of New Life Fellowship Church in Arlington, Texas, which he founded in September 2003.  He graduated with top honors receiving a Bachelor of Arts Degree from the University of Michigan, a Master of Theology, and Doctorate of Philosophy from Dallas Theological Seminary, where he is also an Adjunct Professor in Systematic Theology.  Dr. Pugh is a well sought after guest speaker and workshop presenter in the areas of church development, leadership, marriage and family enrichment.  His wife, Jackie, serves as the Director of Children's Ministry at New Life Fellowship.  She is also a Dallas Theological Seminary graduate with a Master of Christian Education.  She has been blessed to minister to children and children's workers for over 20 years.  They are best friends and together with God's guidance they nurture and cherish five children: Kendall, Lorenzo, Natalie, and twin girls Sydney and Shelby.
Scott and Kristen Kedersha have been married for 17 years and are raising 4 boys (14, 14, 12, and 10) in Richardson, Texas.  They met in grad school when Kristen was one of Scott's instructors (it's not as scandalous as it sounds!).  Scott serves as the Director of Marriage Ministry at Watermark Community Church, where he has helped prepare nearly-weds, establish newlyweds, and enrich and restore all marriages for the past thirteen years.  Scott writes about marriage, family, ministry, and much more at ScottKedersha.com and his first book, Ready Or Knot, just came out in February 2019.
Dr. Craig and Kathy Young have been married and serving in ministry together for over 26 years, including serving as leaders of the Couples Ministry at Oak Cliff Bible Fellowship.  They met at the University of Florida where they became college sweethearts and best friends.  They have one daughter, Crystal, two sons, Craig Jr. and Kyle, one daughter-in-law, Carmen, and one grandson, Calan.  Their mission in life is to serve God faithfully, to love one another deeply, and to share with others the love of God through Christ generously.
Eddie and Zelda Freeman have been married for 38 years.  They met at the University of Texas in Austin.  They are the first couple married at Oak Cliff Bible Fellowship where Eddie serves as an Elder and Zelda has served in the Christian Education and Fellowship ministries.  They have three adult children: Kathryn, Eddie III, and Candace.
Chris and Gina Wheel have been married for 13 years.  They met in Arlington, Texas, in 2003.  Together, they have been blessed to raise four young adult children (Jasmine, Jaimena, Briana, and Chris Jr.).  Chris and Gina have served in the couples ministry for six years and co-facilitated several Free at Last Support classes including Freedom to Forgive and Freedom from Marriage Strongholds.  After working many years in corporate America with the support of Gina, Chris attended and graduated from Dallas Theological Seminary where he earned a Masters in Counseling.  Christ currently serves as the Interim Executive Director of The TurnAround Agenda, which is the Social Outreach arm of Oak Cliff Bible Fellowship.
Tony and Roslyn Scott have been married for 22 years.  They are originally from New Jersey and New York and met at a mutual friend's birthday party where Roslyn was supposed to be "set up" with Tony's friend (that didn't happen).  They've served as leaders over the marriage ministry at their former church.  In their twelve years of ministry at Oak Cliff Bible Fellowship, Tony and Roslyn have led married couples' groups, facilitated spiritual growth classes, and coached men and women's small groups.  They have 2 children, Isaiah and Zharya.