Youth Art Show & Open Mic Night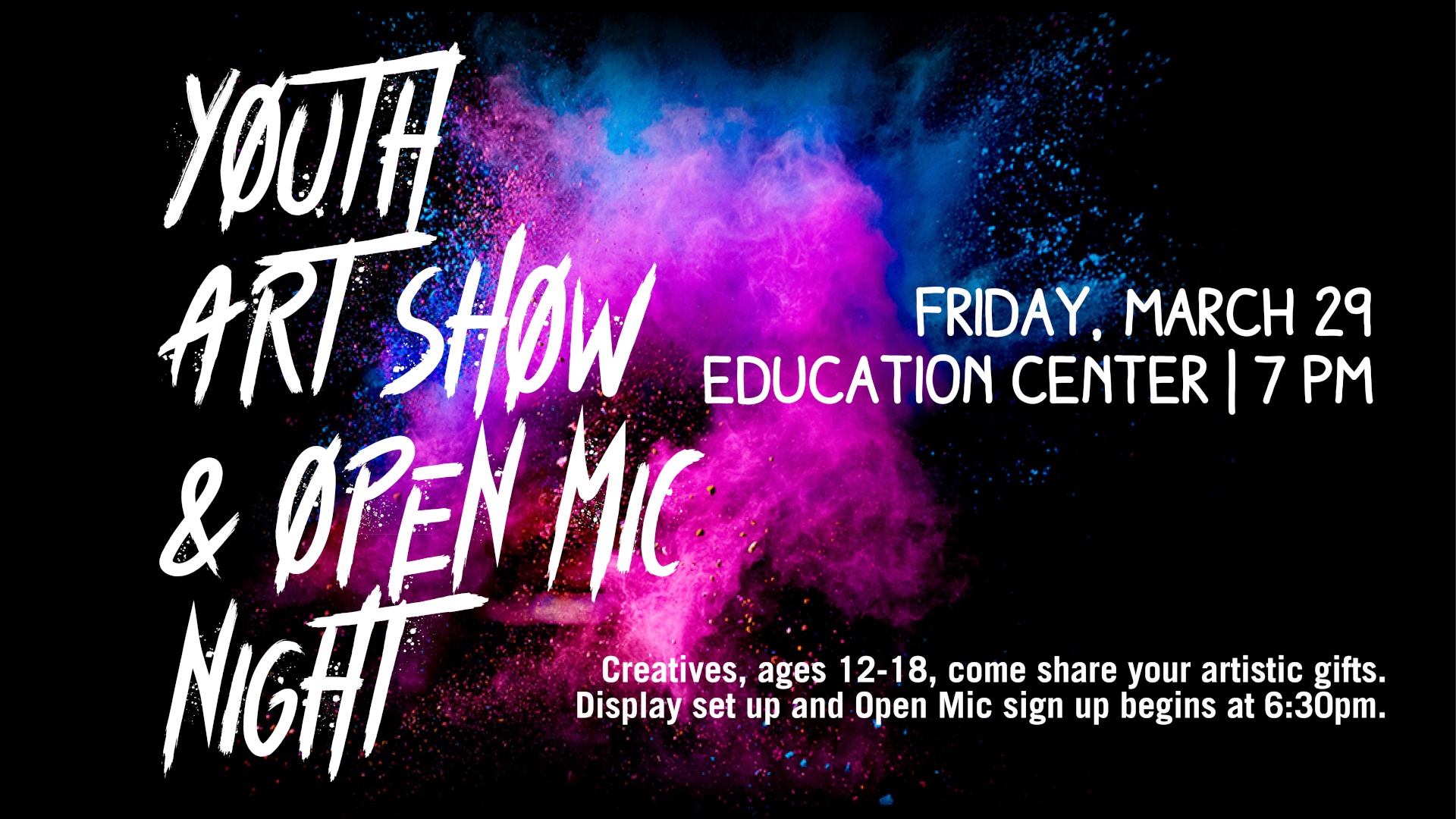 Celebrate Youth Art Month with Creative Tyme Ministry!
Actors, poets, musicians, mimes, dancers, rappers, vocalists, photographers, spoken word artists and other creative – ages 12-18 – are encouraged to come share your artistic gifts. Display set up and Open Mic sign up begins at 6:30 pm.